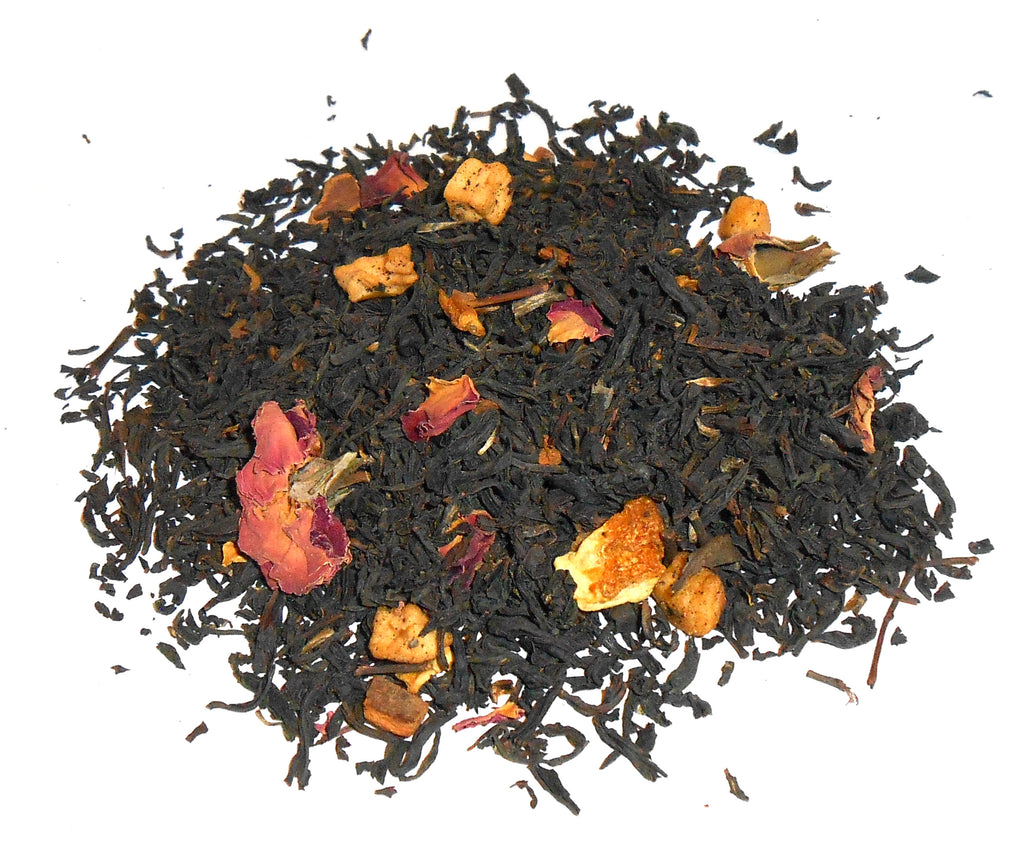 Winter Reverie ™ Artisan Tea Blend
---
Winter Reverie Tea
- A product of Mortar and Petal by CynCraft
- Kosher, All-Natural
- Contains Caffeine
Winter Reverie takes the "bleak" out of mid-winter and floods the senses with promising daydreams. This tea blend captures the stark beauty of winter, with the hope of an approaching spring. Black tea, orange peel, apple pieces, cinnamon, and rose petals create a delicious, dreamy blend.

Absolutely decadent with milk, honey, or maple syrup.

-Taste: slightly sweet and a hint of spice
-Aroma: floral, sweet, spice
-Brewed Color: dark amber
-Instructions: one rounded teaspoon per 6-8 ounces of water, brewed for 2-7 minutes
-Servings per ounce: 15-20 six-ounce cups.
This tea can be steeped twice, for double the value.
Thanks for stopping by. Sipping tea soothes the soul.
---
Share this Product
---
More from this collection