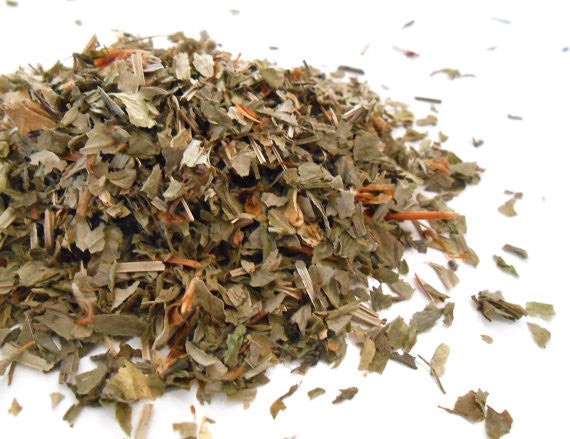 Sweet Woodruff Herb, Organic
---
SWEET WOODRUFF
- A product of Mortar and Petal by CynCraft
- Organic, Kosher
- Uses: Tea, Sachet, Incense, Potpourri, May Wine, Ritual
Sweet Woodruff, or Galium Odoratum, is also known as Master of the Woods, Hay Plant, Wild Baby's Breath, Bedstraw, Sweet Grass, Star Grass, and Woodruff.

Sweet Woodruff is an herbaceous mat-forming perennial native to Europe, North Africa and western Asia.

Sweet Woodruff grows 6-12 inches white flowers in partial to full shade that typically bloom in April or May. The plant has a sweet, hay-like fragrance.
---
Share this Product
---
More from this collection