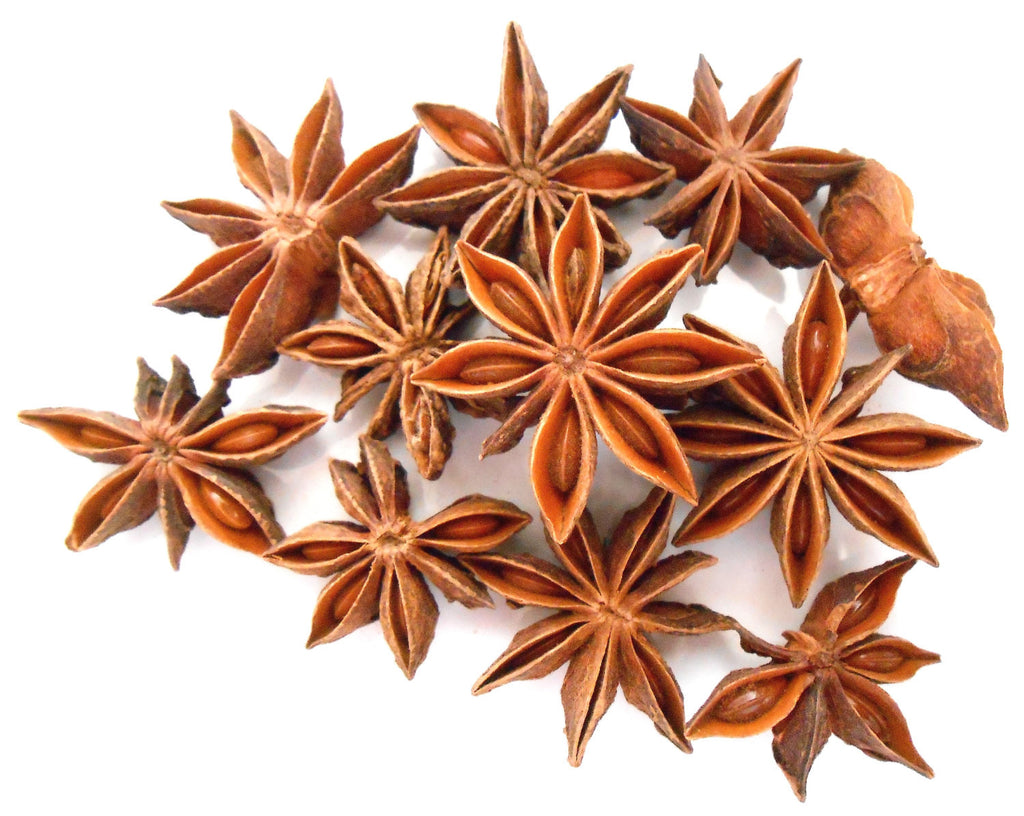 ---
STAR ANISE PODS
- A product of Mortar and Petal by CynCraft
- Organic, Kosher
- Uses: Culinary, Tea, Incense, Potpourri, Ritual
Although your order will have some whole pods, there will be some broken ones as well.
Star Anise Pods, or Illicium Verum, is also known Star Anise, Chinese Anise, Aniseed Stars, Badiana, Badian anise, or Indian anise.
Like regular anise, Star Anise gets its distinctive licorice taste from a chemical compound called anethol. However, the two are not related botanically. Star Anise is a member of the Magnolia family.
It's easy to recognize anise star pods: They usually look like an eight-pointed star. This fruit of a tree in magnolia family native to China and Vietnam produces tough-skinned, rust-colored fruits that are picked and dried before ripening.
---
Share this Product
---
More from this collection