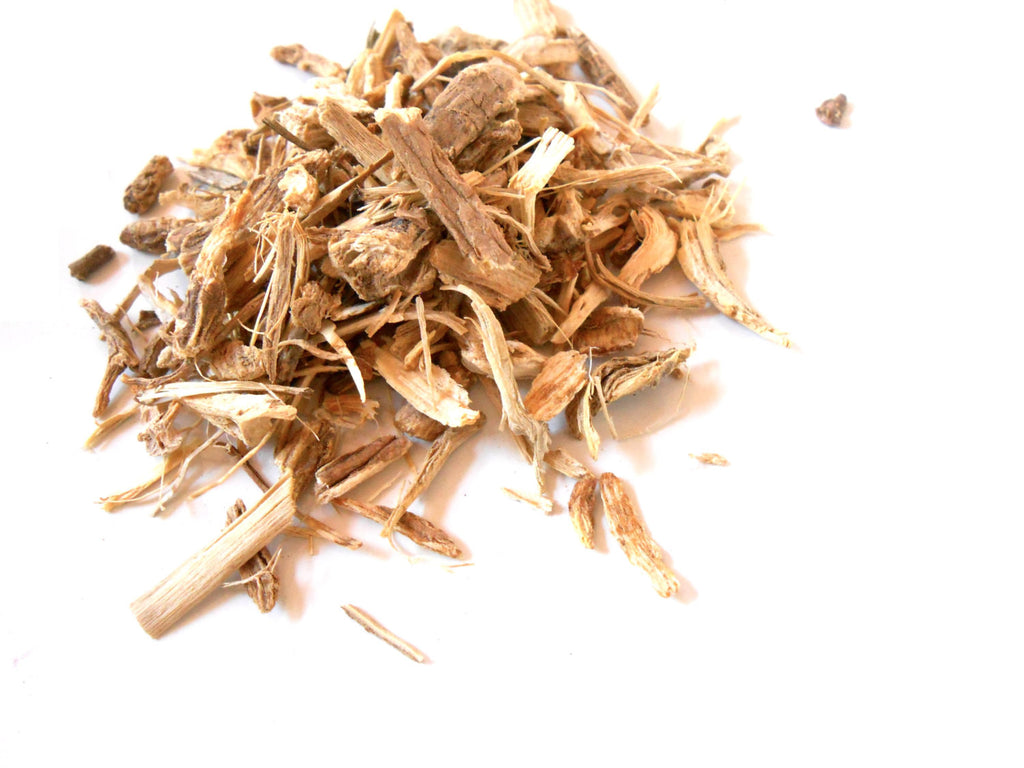 SPIKENARD ROOT, Ethically Wild-Harvested - Nard, Nardin
---
SPIKENARD ROOT
- A product of Mortar and Petal by CynCraft
- Wildharvested, Kosher
- Uses: Tea, Tincture, Encapsulated, Incense, Potpourri, Ritual
Spikenard Root, or Aralia racemosa, is also known as American Spikenard, Nard, Nardin, Muskroot, Fleabane, Manroot, Wild Sarsaparilla, Indian Root, Life-of-Man, Old Man's Root, Petty Morel, Pigeon Weed, and Spignet.
Native to the Eastern United States as well as the mountains of northern India, China and Japan, spikenard is a fragrant plant with a pungent root.
Spikenard root belongs to the same family as the ginseng root and is prized for many of the same reasons.
---
Share this Product
---
More from this collection