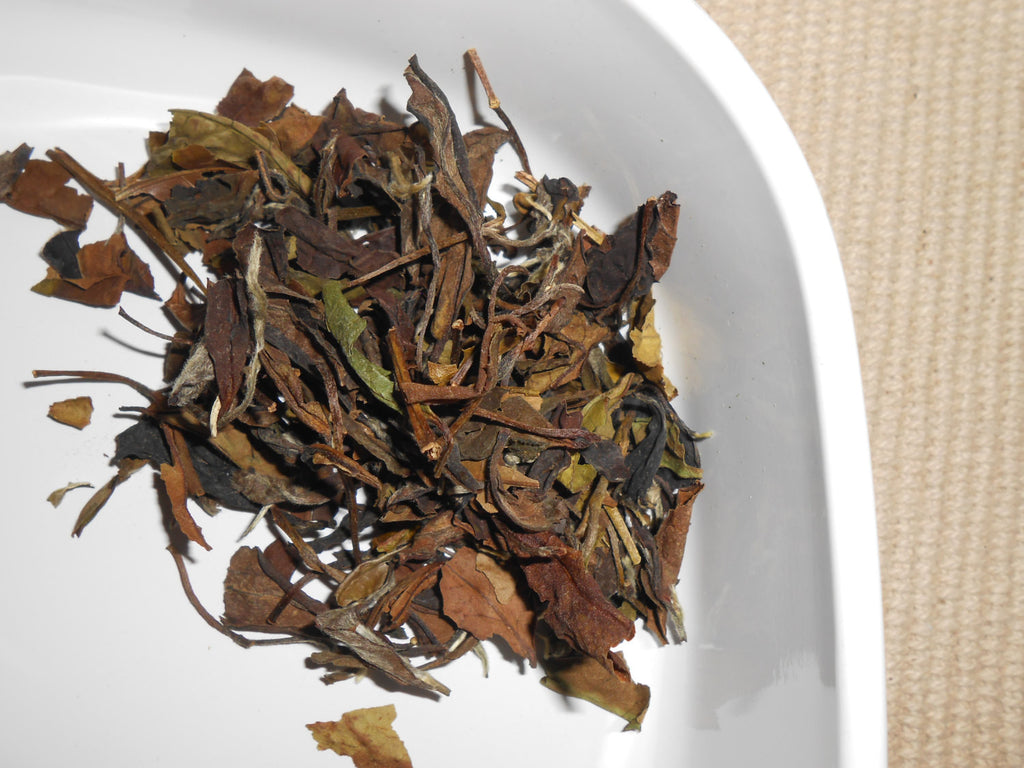 SHU MEE White Tea, Loose Leaf - Shou Mei Eyebrow Tea
---
SHU MEE WHITE TEA
- A product of Mortar and Petal by CynCraft
- Organic, Kosher
- Origin: China
- Contains Caffeine
You will truly enjoy this fresh, white tea, suitable from morning to early evening. Subtle, smooth, refreshing, and light, this tea is perfect for people who don't like the astringent, dry teas.
White tea is the least processed tea. The leaves are simply withered and dried. Because of this gentle processing, Shu Mee brews to a light red color and has a slightly sweet taste with no "grassy" undertones.
-Taste: light, tender, smooth, and delicate
-Aroma: smooth and fresh
-Brewed Color: light red
-Instructions: one PACKED teaspoon per 6-8 ounces of water, brewed for 3-7 minutes (longer=stronger)
-Servings per ounce: 25 six-ounce cups
Thanks for stopping by. Sipping tea soothes the soul.
---
Share this Product
---
More from this collection