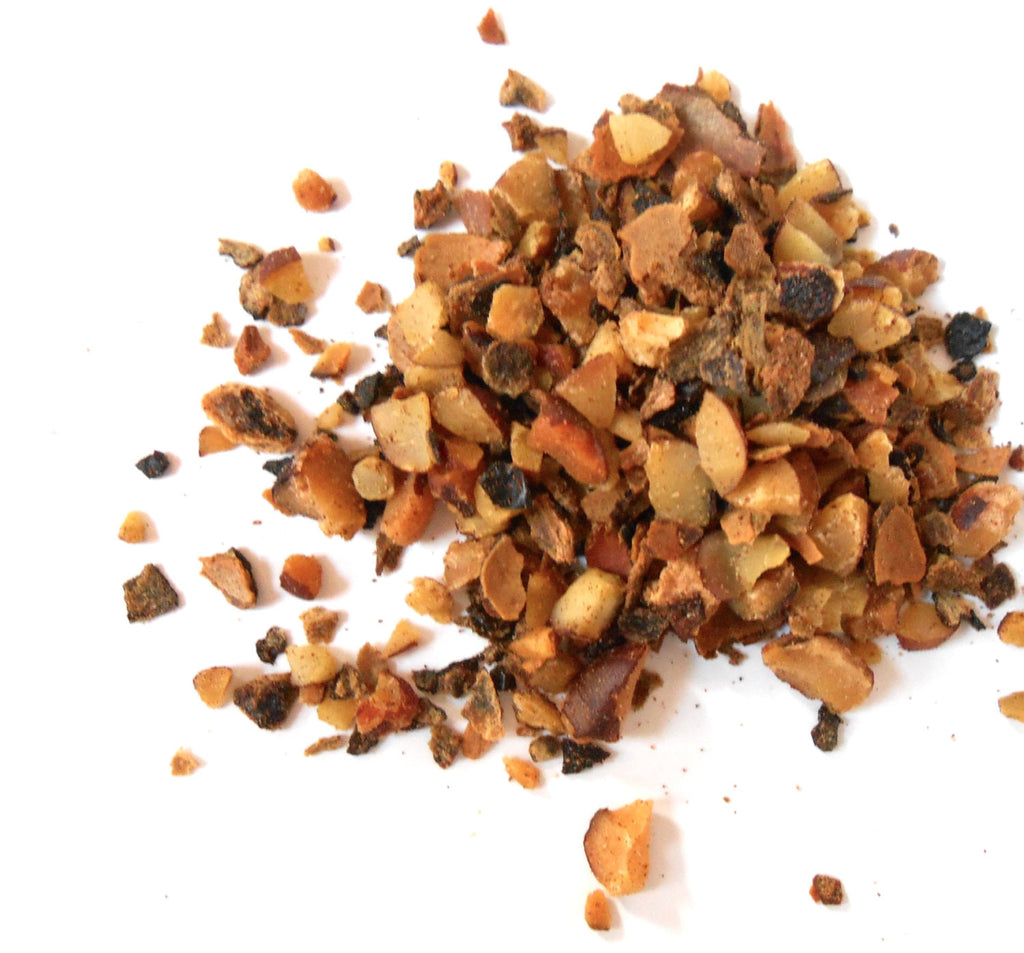 Saw Palmetto Berries, Organic - Berry Bits, Dried and Cut
---
SAW PALMETTO BERRY
- A product of Mortar and Petal by CynCraft
- Organic, Kosher
- Uses: Culinary, Tea, Tincture, Encapsuled, Incense, Potpourri, Ritual
Saw Palmetto Berry, or Serenoa repens, is also known as Palmetto scrub and Cabbage palm.
Saw Palmetto is a small species of palm, native to the Southeastern United States, specifically concentrated in Florida. Because they usually grow prostrate, the plants generally reach between three and six feet in height, reaching up to fifteen feet on the rare occasions that they grow erect.
The fruit is bluish-black when fully ripe. It has a distinctive sweet aroma, with a taste that is described as slightly soapy and acrid.
---
Share this Product
---
More from this collection