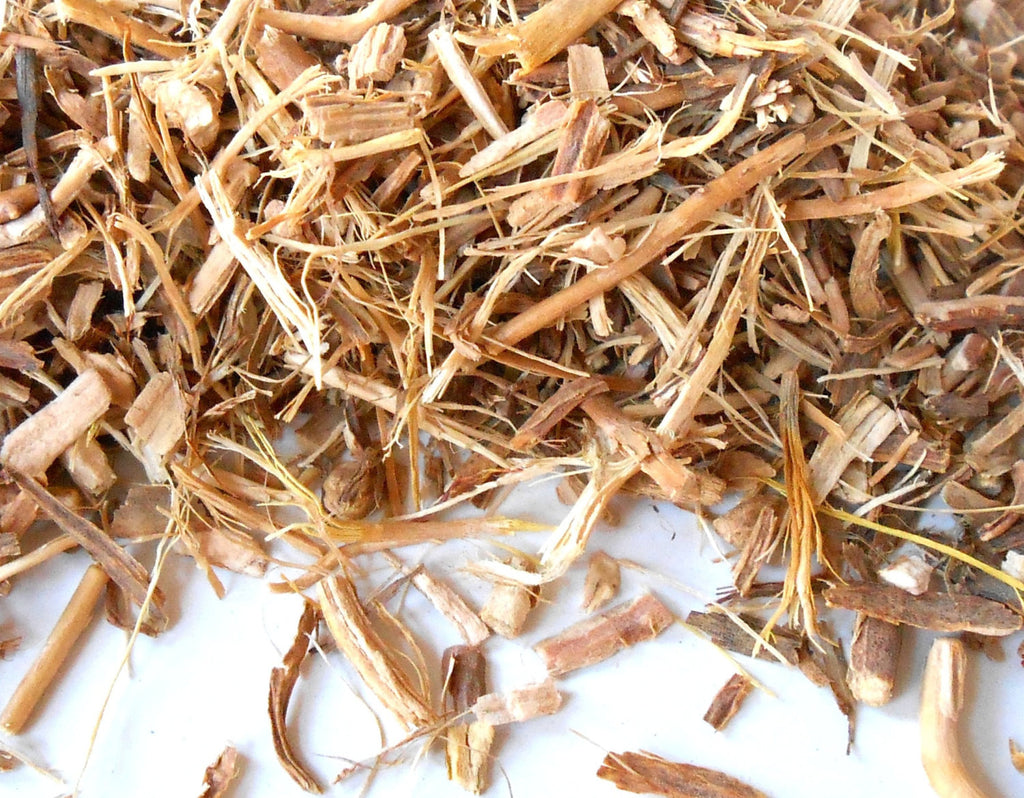 Sarsaparilla Root, Ethically Wild-Harvested - Jamaican Sarsaparilla
---
SARSAPARILLA ROOT, JAMAICAN
- A product of Mortar and Petal by CynCraft
- Wildharvested, Kosher
- Uses: Tea, Culinary, Tincture, Incense, Potpourri, Ritual
Sarsaparilla, or Smilax Regelii, is also known as Sweet Sarsaparilla, Jamaican Sarsaparilla, and Red Bearded Sarsaparilla.
The name itself is from the Spanish: sarza, meaning brambles, and parilla, meaning vine.
Sarsaparilla is remembered by many as a refreshing beverage on a hot summer day.
There are approximately 350 species worldwide in the genus. This particular species is a woody perennial climbing vine indigenous to South and Central America, as well as the Caribbean.
---
Share this Product
---
More from this collection