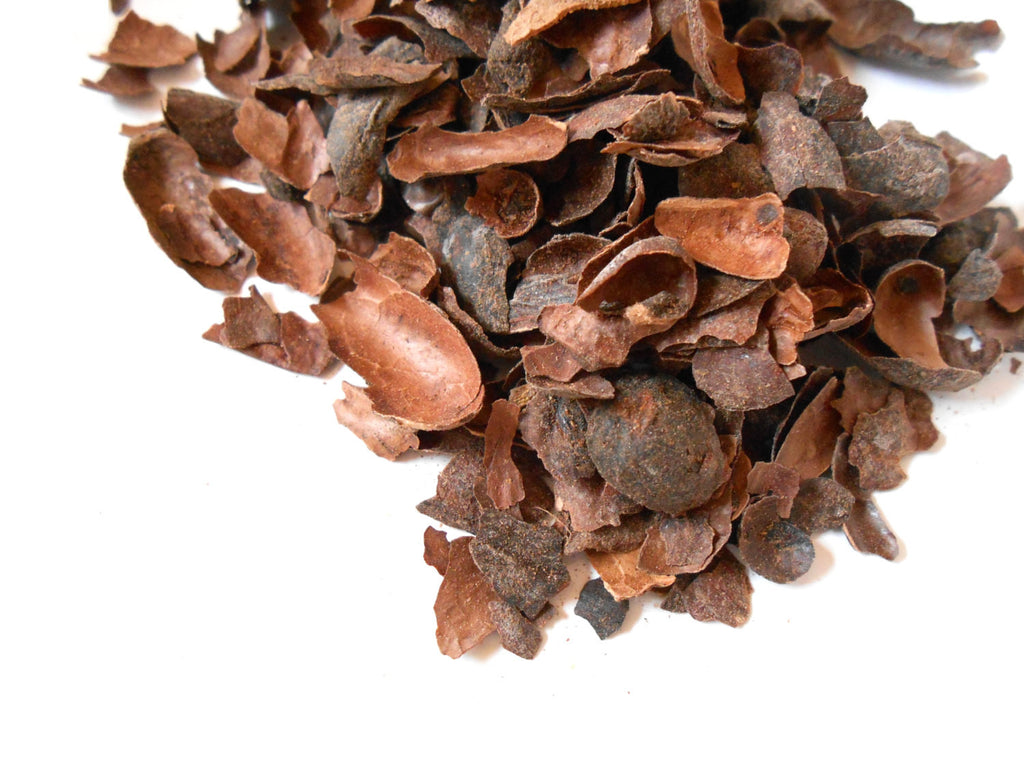 Roasted CACAO SHELLS, Organic - Cocoa Chocolate Tea
---
CACAO SHELLS
- A product of Mortar and Petal by CynCraft
- Organic, Kosher
- Uses: Culinary, Tea, Incense, Potpourri, Ritual
Cacao, or Theobroma Cacao, is also known as Cocoa or Chocolate.
These shells are the thin coverings of the cacao beans that are removed in the early stages of chocolate production.
The shells are roasted and have a delicious, light chocolate aroma and flavor.
CAUTION: Pets and chocolate don't mix!
---
Share this Product
---
More from this collection