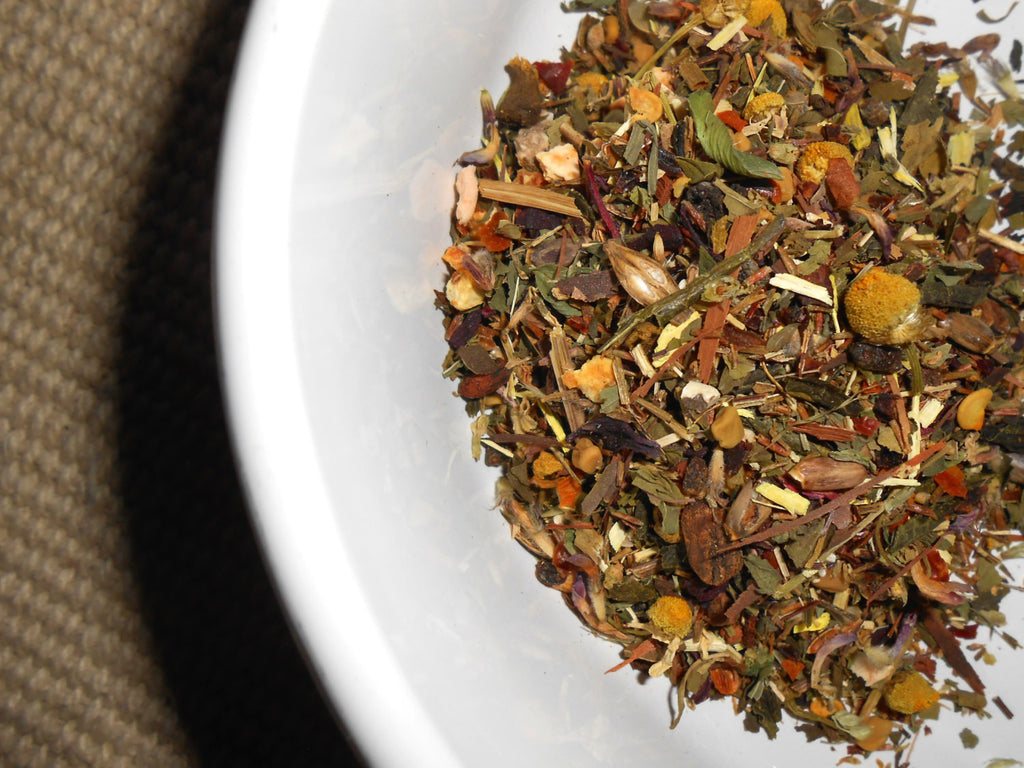 REFRESH and REBOOT ™ Artisan Specialtea Blend - 19 Teas, Herbs, Spices
---
REFRESH and REBOOT Tea Blend
- A product of Mortar and Petal by CynCraft
- All-Natural, Kosher
- Caffeine-Free
Enjoy this Specialtea blend, made from 100% natural ingredients. This potent tea is a cleansing de-tox blend, specially formulated for a delicious "do over" -- out with the old, in with the new.
Contains: green tea, rooibos tea, hibiscus, red clover, chile flakes, burdock, roasted dandelion root, peppermint, cardamom seeds, and orange peel (among others). Although the tea has some naturally-sweet herbs, a bit of honey would be a lovely addition.
-Taste: herbal, citrus, with a spiced mint finish
-Aroma: herbal, mint, with a hinted breath of orange spice
-Brewed Color: moss-dark amber
-Instructions: 1-2 teaspoons per 6-8 ounces of boiling water, brewed for 5-7 minutes (longer=stronger)
-Servings per ounce: 15-20, depending on how strong you like it
Thanks for stopping by. Sipping tea soothes the soul.
---
Share this Product
---
More from this collection