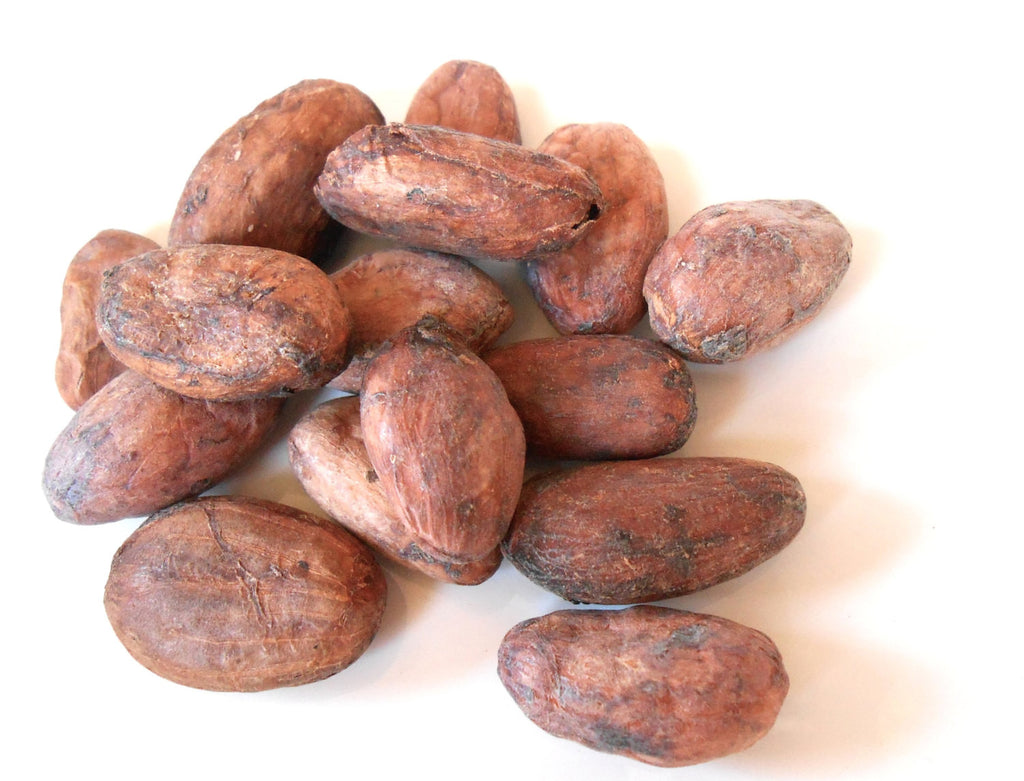 RAW CACAO BEANS, Organic - Dark Cocoa, Chocolate
---
CACAO BEANS (RAW)
- A product of Mortar and Petal by CynCraft
- Organic, Kosher
- Uses: Culinary, Ritual
Cacao Beans, or Theobroma Cacao, are also known as Cocoa beans or Cocoa pods.
As a sign of chocolate's reputation, when the Swedish naturalist Linnaeus was officially naming all the plants of the world in 1753, he called the cacao tree Theobroma cacao which means "Food of the Gods." Mexicans named the pounded seeds 'Chocolate.'
Of course, we know cacao as the source of chocolate, the decadently delicious, luxurious guilty pleasure. There are, however, some very good reasons that chocolate is a worldwide favorite food and flavoring.
---
Share this Product
---
More from this collection