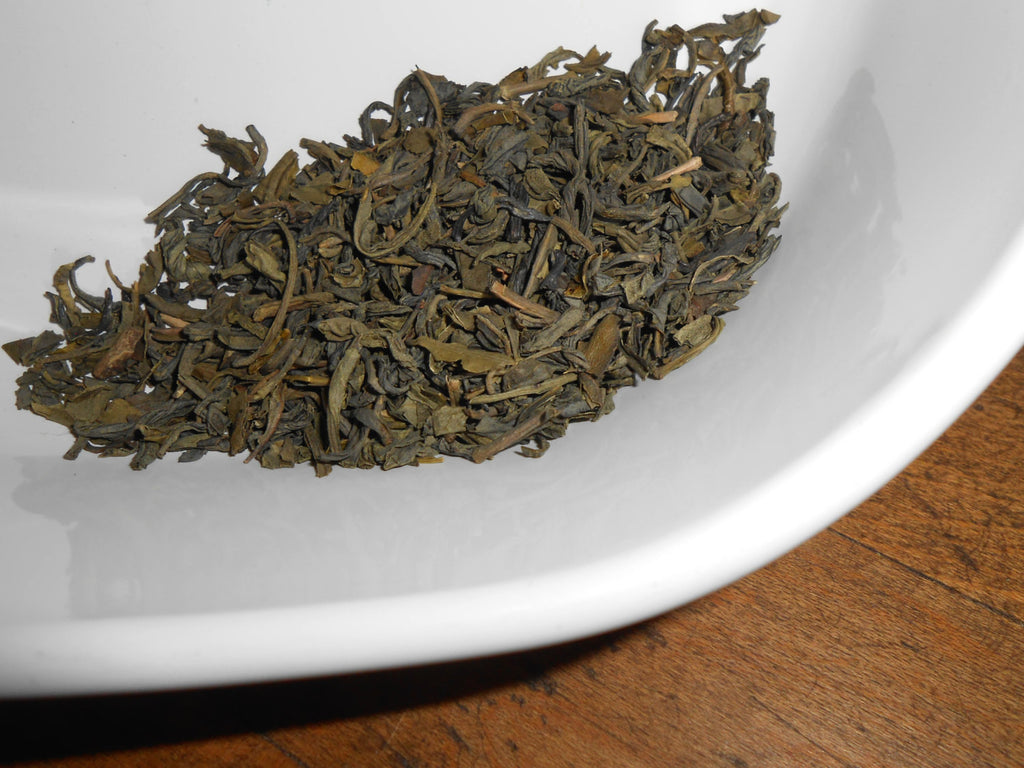 YOUNG HYSON Green Tea, Organic - Lucky Dragon Tea - Yu Chin Cha
---
YOUNG HYSON TEA
- A product of Mortar and Petal by CynCraft
- Organic, Kosher
- Origin: China
- Contains Caffeine
Young Hyson green tea is made from young to medium leaves in a long twisted style, and it is considered high quality. It is harvested earlier, "before the rains," has a full-bodied, pungent taste, and is golden in color.
The fresh, green, full-bodied bouquet of Young Hyson Tea is wonderful year-round. Enjoy hot or iced, maybe with a bit of honey, ginger, or lemon.
As for historical and literary references, this variety of tea was highly prized by the 18th century British, causing the tea tax on Hyson Tea to be higher than for other teas, and during the Boston Tea Party, hyson tea represented 15 of the more than 300 chests of tea that were destroyed. In literature, the virtues of hyson are memorialized in the writings of Ralph Waldo Emerson and Charles Lamb.
-Taste: Green and full-bodied, with a somewhat-pungent finish.
-Aroma: Uplifting and herbal, with smooth and round notes.
-Brewed Color: golden
-Instructions: one teaspoon per 6-8 ounces of water, brewed for 2-4 minutes
-Servings per ounce: 18-22 cups 
This tea can be steeped twice, for double the value.
Thanks for stopping by. Sipping tea soothes the soul.
---
Share this Product
---
More from this collection