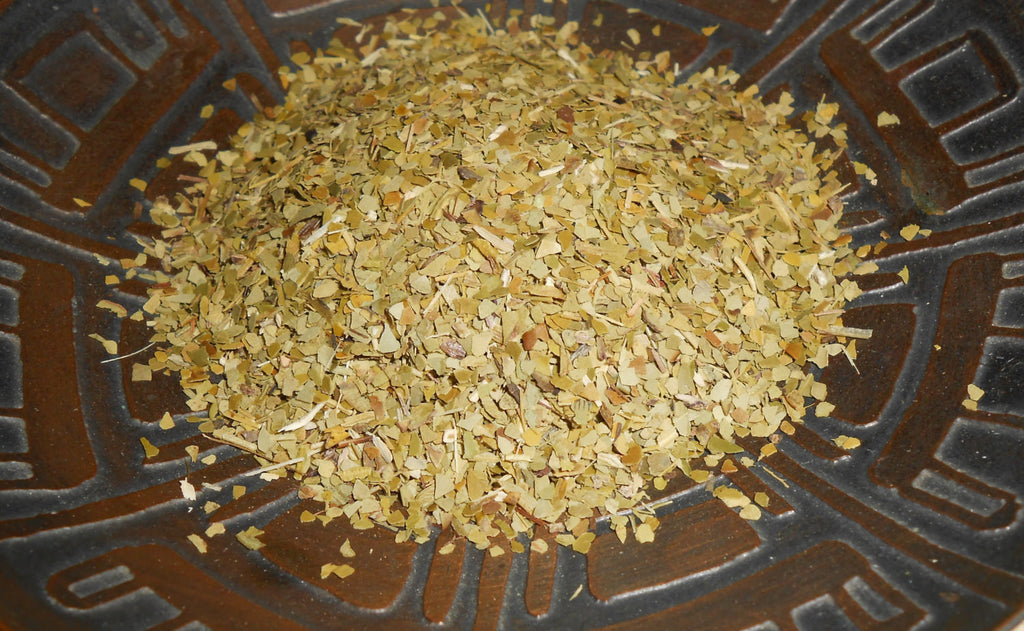 Yerba Mate Loose Tea, Organic
---
YERBA MATE
- A product of Mortar and Petal by CynCraft
- Organic, Kosher, Fair Trade
- Origin: Brazil
- Trace of Caffeine
Yerba Mate is a green tea-like beverage from South America with a refreshing herbal flavor and a mild amount of caffeine.
The term "mate" is a Guarani Indian word for gourd, referring to the hollowed out gourds once used to hold the tea. In traditional use of yerba mate, the tea cup is often shared among close friends and family, all of whom use the same straw, or bombilla. Sharing the same straw is considered a sign of total acceptance and friendship.
Mate should be steeped in hot (not boiling) water and can be enjoyed plain or with the addition of any or all of the following: honey, coconut milk, cinnamon, spearmint, or citrus peel. Delicious, Friendly, and Vibrant!
-Taste: A full-bodied herbal green
-Aroma: Fresh-cut grass
-Brewed Color: cloudy green
-Instructions: one teaspoon per 6-8 ounces of water, brewed for 3-4 minutes
-Servings per ounce: 18-22 cups 
This tea can be steeped twice, for double the value.
Thanks for stopping by. Sipping tea soothes the soul.
---
Share this Product
---
More from this collection