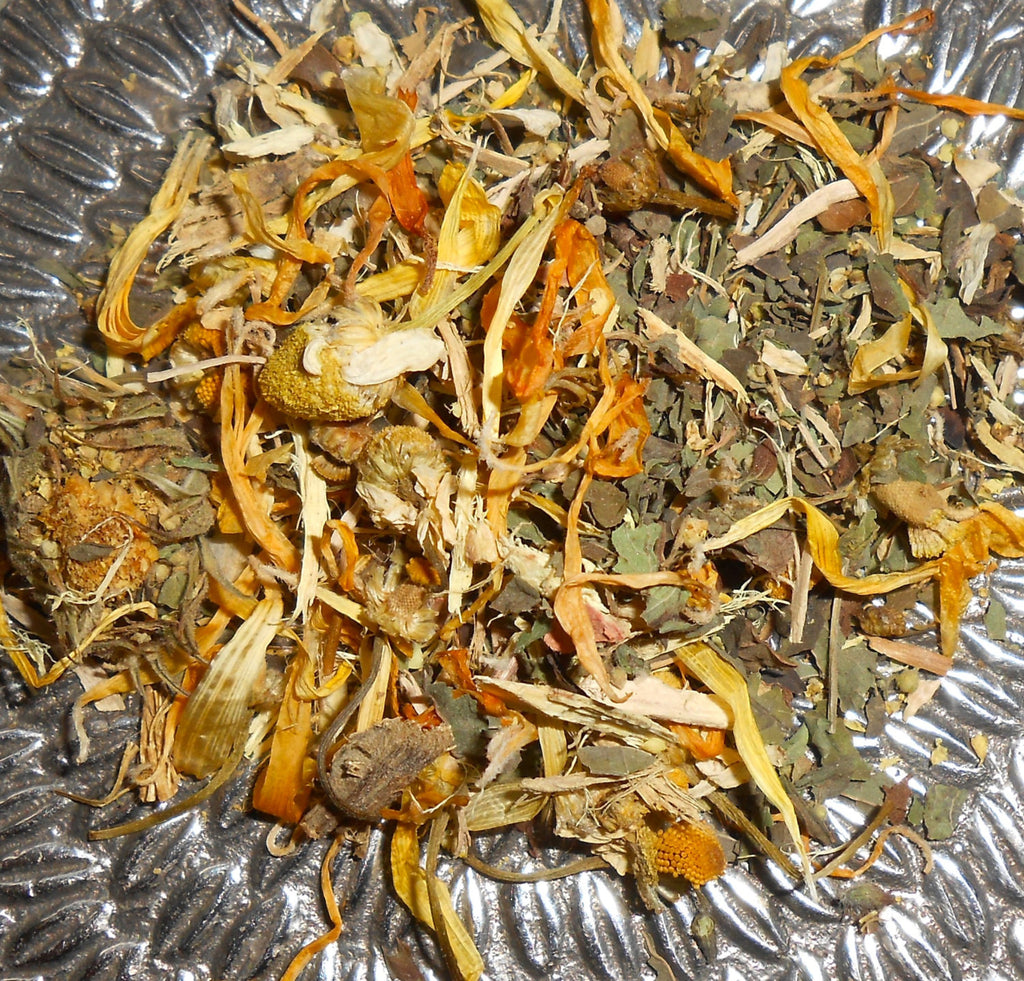 YELLOW and MELLOW ™ Herbal Tonic Tea, Organic - Artisan Specialtea Blend
---
YELLOW and MELLOW Tea
- A product of Mortar and Petal by CynCraft
- Organic, Kosher
- Caffeine-Free
Enjoy this Specialtea blend, made from 100% organic ingredients. This caffeine-free, herbal, tonic tea is formulated with mostly yellow and calming herbs, hence the name.
With ingredients such as lemon balm, licorice root, chamomile, oatstraw, and catnip, a cup of this mellowing tea is a great way to wind down after a hectic day.
Although the tea has some sweetening herbs/roots, a bit of honey would be a lovely finish.
-Taste: herbal and floral, with a bit of sweet after-taste
-Aroma: honey, lemon, and floral
-Brewed Color: yellow-gold
-Instructions: 1-2 teaspoons per 6-8 ounces of boiling water, brewed for 3-7 minutes (longer=stronger)
-Servings per ounce: 15-24, depending on how strong you like it
Thanks for stopping by. Sipping tea soothes the soul.
---
Share this Product
---
More from this collection