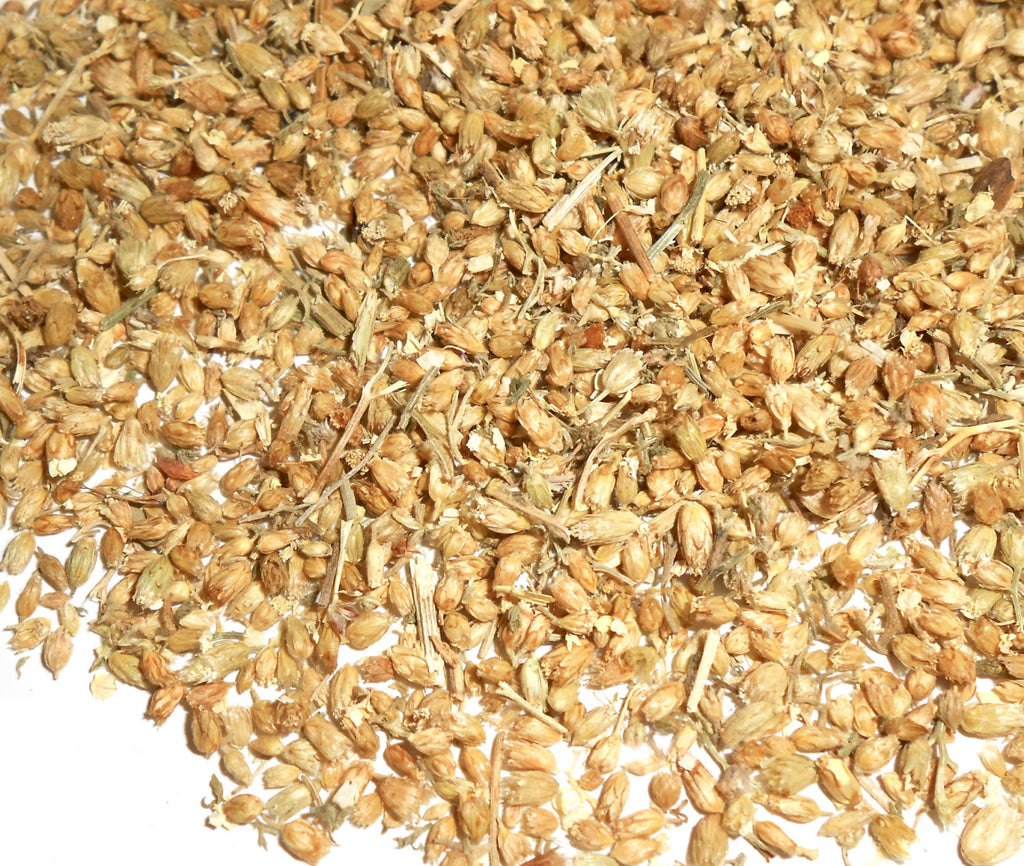 Yarrow Flower and Leaf, Organic
---
YARROW FLOWER and LEAF
- A product of Mortar and Petal by CynCraft
- Organic, Kosher
- Uses: Tea, Tincture, Encapsulated, Incense, Potpourri, Ritual
Yarrow, or Achillea Millefolium, is also known as Common Yarrow, Milfoil, Soldiers Woundwort, Staunchweed, Woundwort, Western Yarrow, Old Man's Pepper, Knight's Milfoil. Herbe Militaris, Thousand Weed, Nose Bleed, Carpenter's Weed, Bloodwort, Sanguinary, Devil's Nettle, Devil's Plaything, Bad Man's Plaything, Yarroway, (Saxon) Gearwe, (Dutch) Yerw, and (Swedish) Field Hop.
Yarrow is a long-stemmed member of the sunflower family found in the wild throughout the temperate regions of the Northern Hemisphere. It can be recognized by its highly segmented leaves (millefolium literally means "thousand leaves"), and the clusters of daisy-like white or lavender flowers at the top of the stalk.
It flowers from June to September, the flowers, white or pale lilac, being like minute daisies, in flattened, terminal, loose heads, or cymes. The whole plant is more or less hairy, with white, silky hairs.
---
Share this Product
---
More from this collection