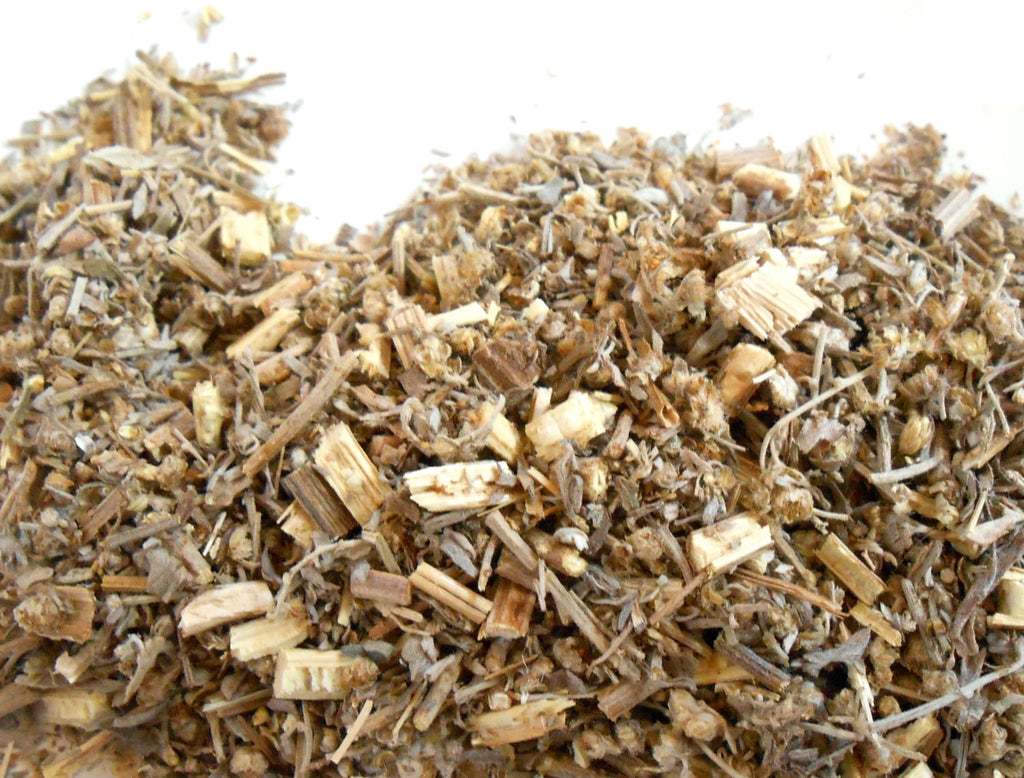 Wormwood Herb, Organic - Artemisia Absinthus
---
WORMWOOD
- A product of Mortar and Petal by CynCraft
- Organic, Kosher
- Uses: Tea, Tincture, Incense, Ritual
Wormwood, or Artemisia Absinthus, is also known as Absinthe, Absinthe Wormwood, Green Ginger, and Old Woman's Weed.
It is a herbaceous, perennial plant with a hard, woody rhizome. The stems are straight, tall, grooved, branched, and silvery-green. Its flowers are pale yellow, tubular, and clustered in spherical bent-down heads. Flowering is from early summer to early autumn.
It grows naturally on uncultivated, arid ground, on rocky slopes, and at the edge of footpaths and fields, in Europe, Siberia, and United States of America.
---
Share this Product
---
More from this collection