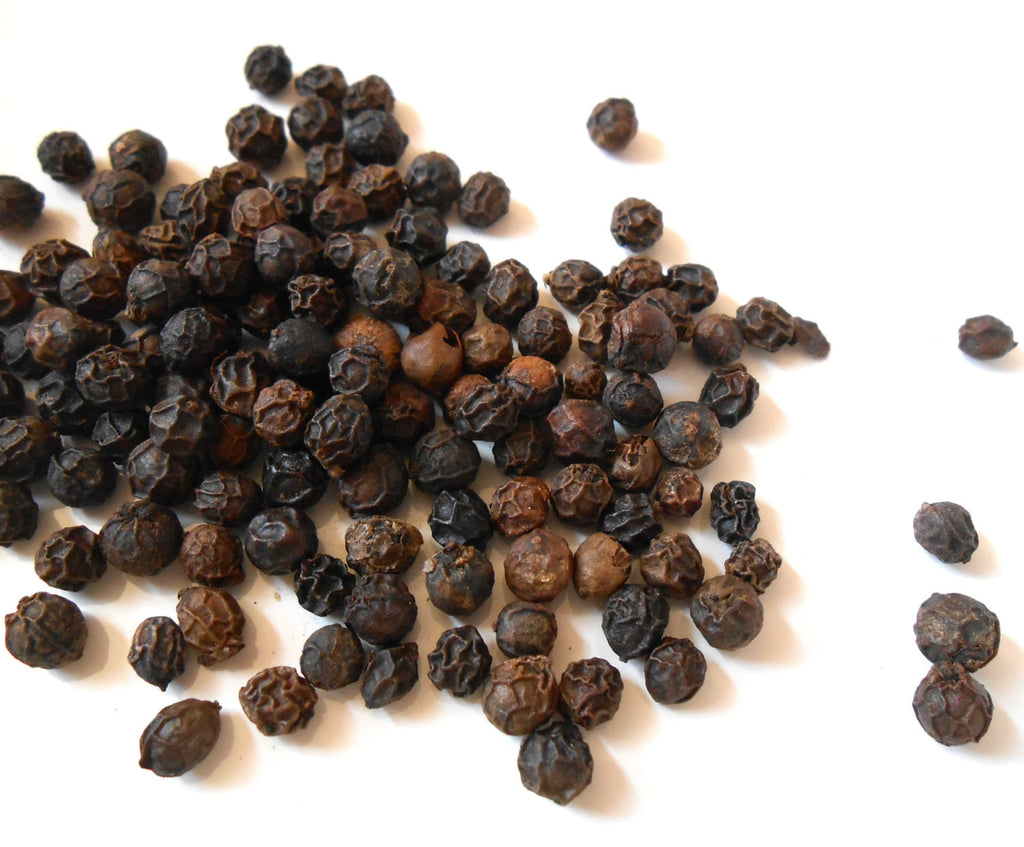 Black Peppercorn, Organic - Gourmet, Whole Pepper
---
WHOLE BLACK PEPPER
- A product of Mortar and Petal by CynCraft
- Organic, Kosher, Fair Trade
- Uses: Culinary, Ritual
Black Pepper, or Piper nigrum, is also known as Poivre, Kosho, Krishna, Maricha, Pepe, Pepper, Pepper Extract, Pepper Plant, Peppercorn, Pfeffer, Pimenta, Pimienta, Piper, Piperine, Poivre, Poivre Noir.
Peppercorns are the fruit of Piper nigrum, an evergreen climbing vine.
Black, white, and green peppercorns all come from the same plant, but they are harvested at different times and handled in different ways.
To make black pepper, the clusters are plucked when they are not quite ripe. They are then left in piles to ferment. After a few days, the berries are spread out on a mat and left to dry in the sun for two or three more days until they are shriveled and nearly black.
---
Share this Product
---
More from this collection