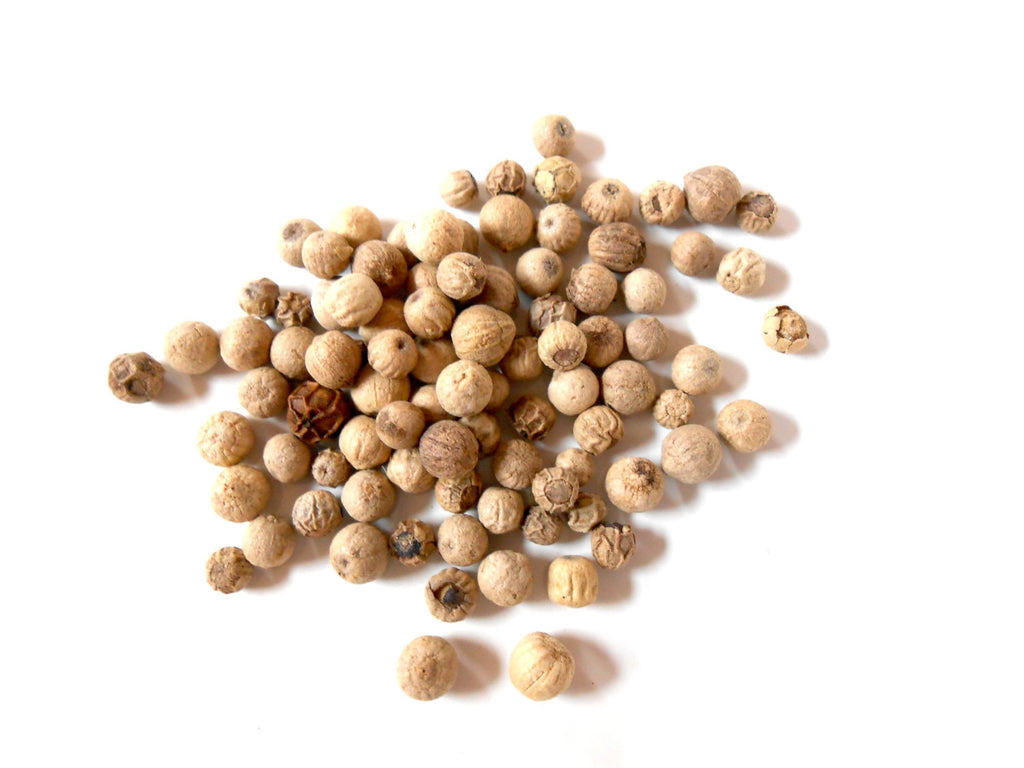 White Peppercorn, Organic - Gourmet Whole Pepper
---
WHITE PEPPER
- A product of Mortar and Petal by CynCraft
- Organic, Kosher
- Uses: Culinary, Ritual
White Pepper, or Piper nigrum, is also known as Poivre, Kosho, Krishna, Maricha, Pepe, Pepper, Pepper Extract, Pepper Plant, Peppercorn, Pfeffer, Pimenta, Pimienta, Piper, Piperine, Poivre, Poivre Noir.
Peppercorns are the fruit of Piper nigrum, an evergreen climbing vine.
Black, white, and green peppercorns all come from the same plant, but they are harvested at different times and handled in different ways.
To make white pepper, the berry is picked fully ripe. Its outer shrunken skin is rubbed off, exposing the dried, grayish-white pepper inside.
---
Share this Product
---
More from this collection