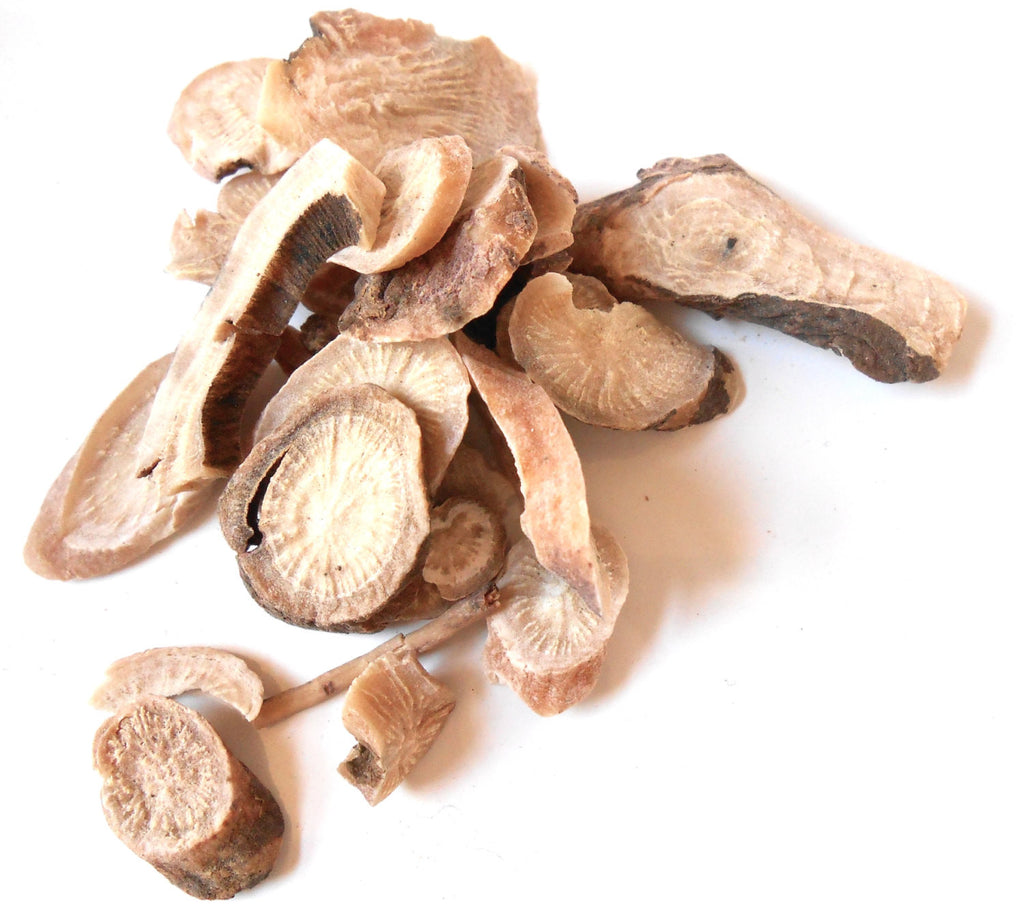 White Peony Root, Organic
---
WHITE PEONY ROOT
- A product of Mortar and Petal by CynCraft
- Organic, Kosher
- Uses: Culinary, Tea, Tincture, Encapsulated, Incense, Potpourri, Ritual
White Peony Root, or Paeonia lactiflora, is also known as Bai Shao Yao, Peony root, and Chinese Peony.
Paeonia is a genus of flowering plants, the only genus in the family Paeoniaceae. They are native to Asia, Southern Europe and Western North America. Boundaries between species are not clear and estimates of the number of species range from 25 to 40.
Most are herbaceous perennial plants, but some resemble trees. They have compound, deeply lobed leaves and large, often fragrant, flowers, ranging from red to white or yellow, flowering in late spring and early summer.
---
Share this Product
---
More from this collection