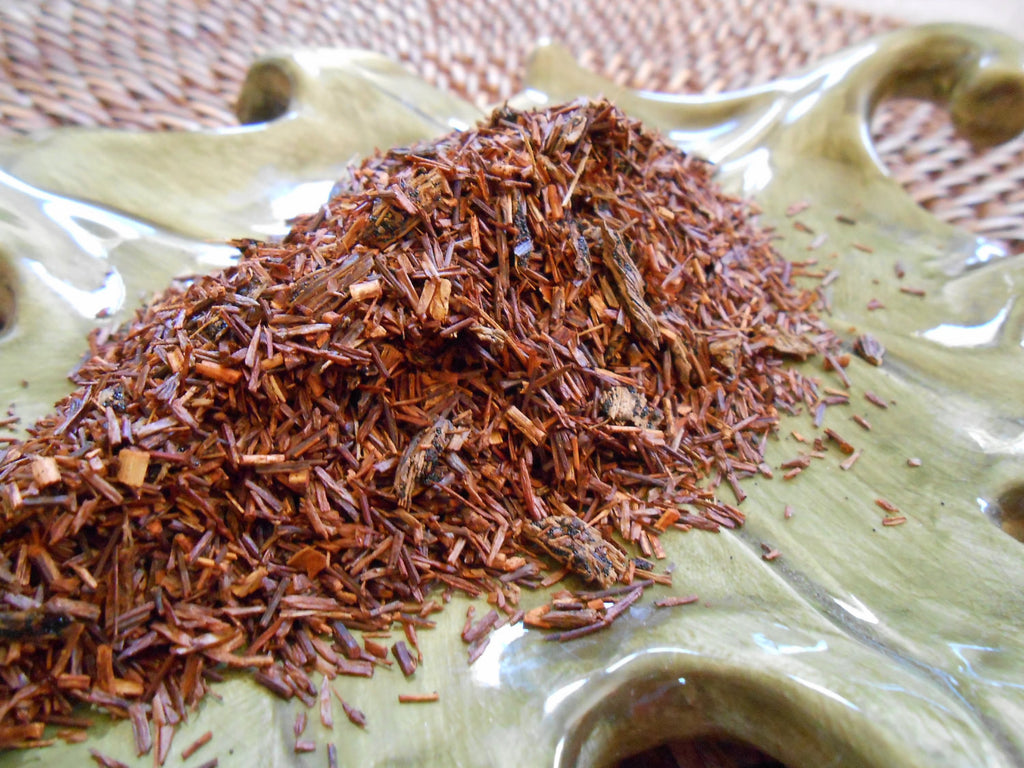 VANILLA ROOIBOS Loose Tea
---
VANILLA ROOIBOS TEA
- A product of Mortar and Petal by CynCraft
- Organic, Kosher
- Origin: Africa
- Caffeine-Free
You will truly enjoy this rich, alluring, vanilla red tea, suitable for any time and any age! Blissfully caffeine-free.
This lusciously flavored tea contains all of the benefits of regular Rooibos but with the added, delightful benefit of organic Vanilla flavor and Vanilla bean bits. The aroma and flavor of this tea is sure to excite the senses unlike any other, like a sultry New Orleans night!
-Taste: semi-sweet, dark, vanilla
-Aroma: sultry, intoxicating vanilla
-Brewed Color: deep brick red
-Instructions: one rounded teaspoon per 6-8 ounces of water, brewed for 3-4 minutes
-Servings per ounce: 16-19 six-ounce cups 
This tea can be steeped twice, for double the value.
Thanks for stopping by. Sipping tea soothes the soul.
---
Share this Product
---
More from this collection