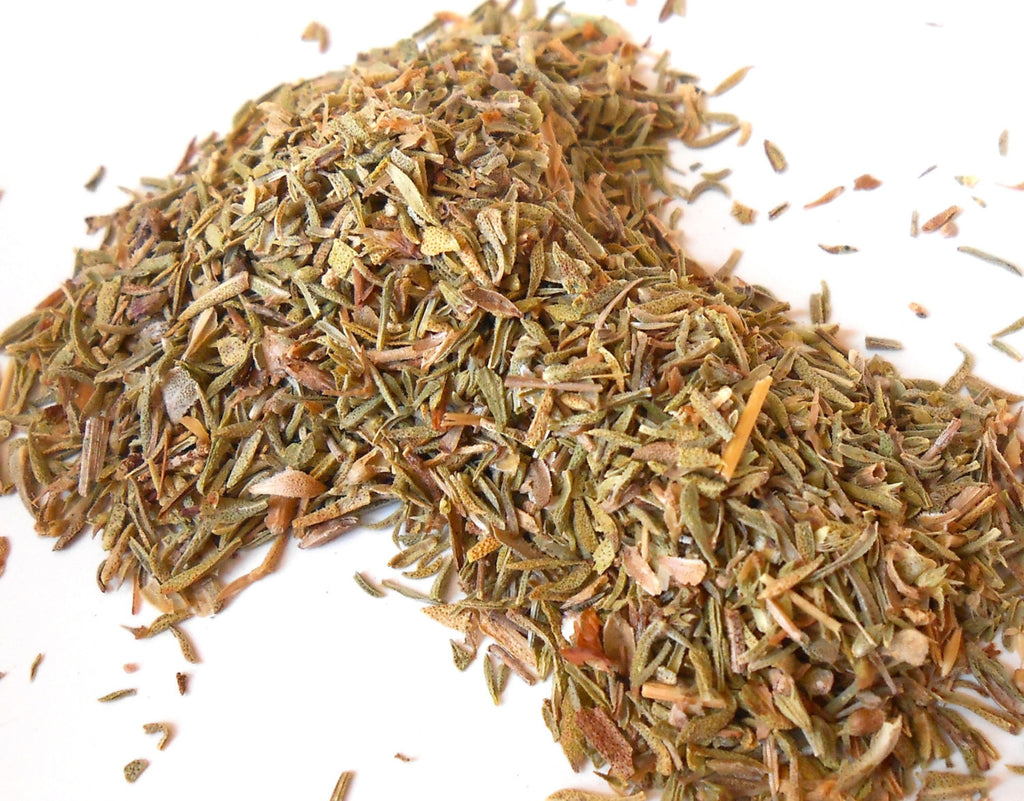 Thyme Leaf, Organic - Delicious Culinary Herb
---
THYME LEAF
- A product of Mortar and Petal by CynCraft
- Organic, Kosher
- Uses: Culinary, Incense, Potpourri, Ritual
Thyme, or Thymus vulgaris, is also known as Garden Thyme, Common Thyme, and Cooking Thyme.
An aromatic herb in the mint family, thyme grows to a height of fifteen inches (about 40 cm), with small rounded leaves and pink flowers on woody stems.
Today the plant is common throughout North America, but it originated in the southern Mediterranean.
Now, to also get some parsley, sage, and rosemary...
---
Share this Product
---
More from this collection