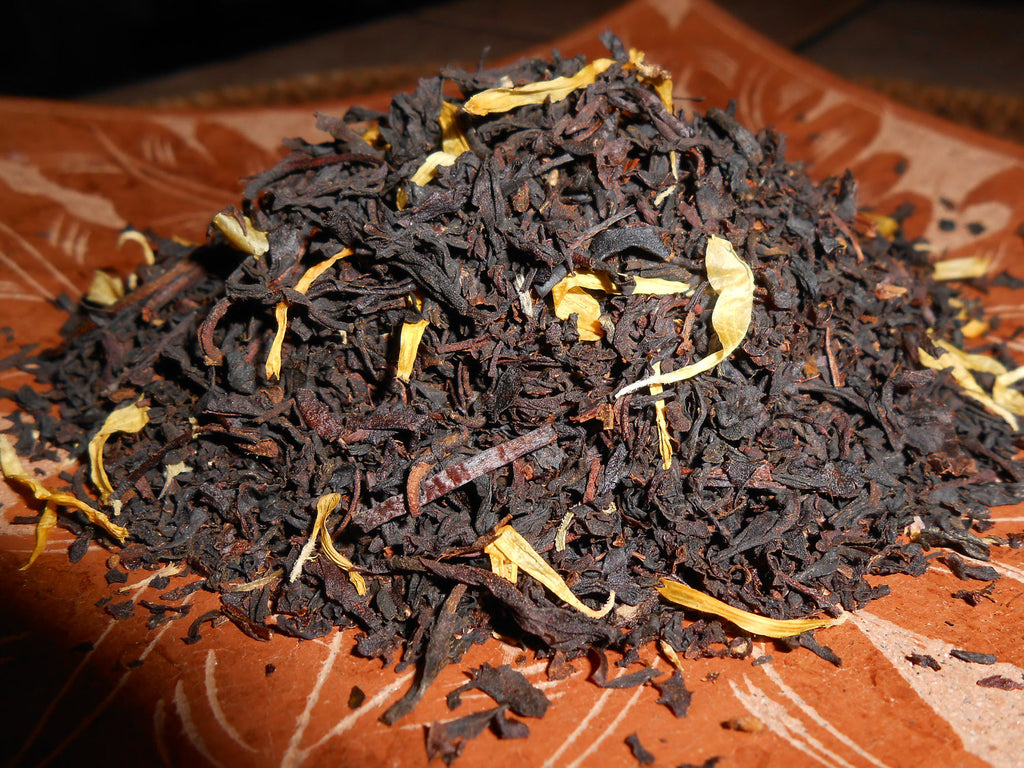 SUMMER CEYLON ™ Artisan Tea Blend
---
SUMMER CEYLON TEA
- A product of Mortar and Petal by CynCraft
- Organic, Kosher, Fair Trade
- Origin: Sri Lanka and India

- Contains Caffeine
Enjoy this succulent, fermented black Ceylon tea, enhanced with mango extract and marigold (calendula) petals. Great for any time of day, especially afternoon, served hot or iced.
Ceylon is a classic black tea, and the mango and marigold give this tea a warm, tropical feel.
-Taste: semi-sweet with a soft, easy finish
-Aroma: uplifting bouquet of mango and melon, with a hint of rose
-Brewed Color: deep red
-Instructions: one rounded teaspoon per 6-8 ounces of water, brewed for 2-4 minutes
-Servings per ounce: 15-18 six-ounce cups 
This tea can be steeped twice, for double the value.
Thanks for stopping by. Sipping tea soothes the soul.
---
Share this Product
---
More from this collection