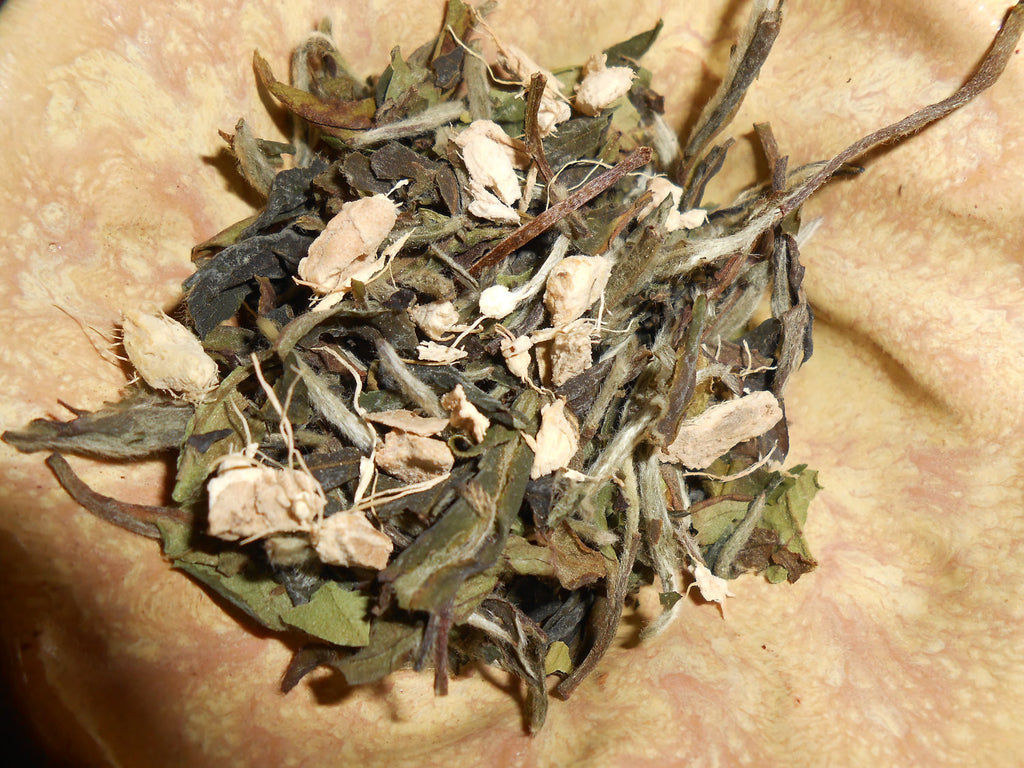 SASSY PEONY ™ Artisan Tea Blend, Organic
---
SASSY PEONY TEA
- A product of Mortar and Petal by CynCraft
- Organic, Kosher
- Origin: China and Various
- Lightly Caffeinated
Smooth, with a bit of spice, you will truly enjoy this fresh, peony-ginger white tea blend, suitable from morning to early evening. Subtle, smooth, light, and lovely, this tea is perfect for people who don't like the astringent, dry teas and would prefer a more delicate tea.
-Taste: light, tender, smooth, and delicate, with a ginger finish
-Aroma: light green leaves, very fresh and lightly spiced
-Brewed Color: golden
-Instructions: 1-2 teaspoons per 6-8 ounces of water, brewed for 3-7 minutes (longer=stronger)
-Servings per package: 15-20 cups 
This tea can be steeped twice, for double the value
Thanks for stopping by. Sipping tea soothes the soul.
---
Share this Product
---
More from this collection