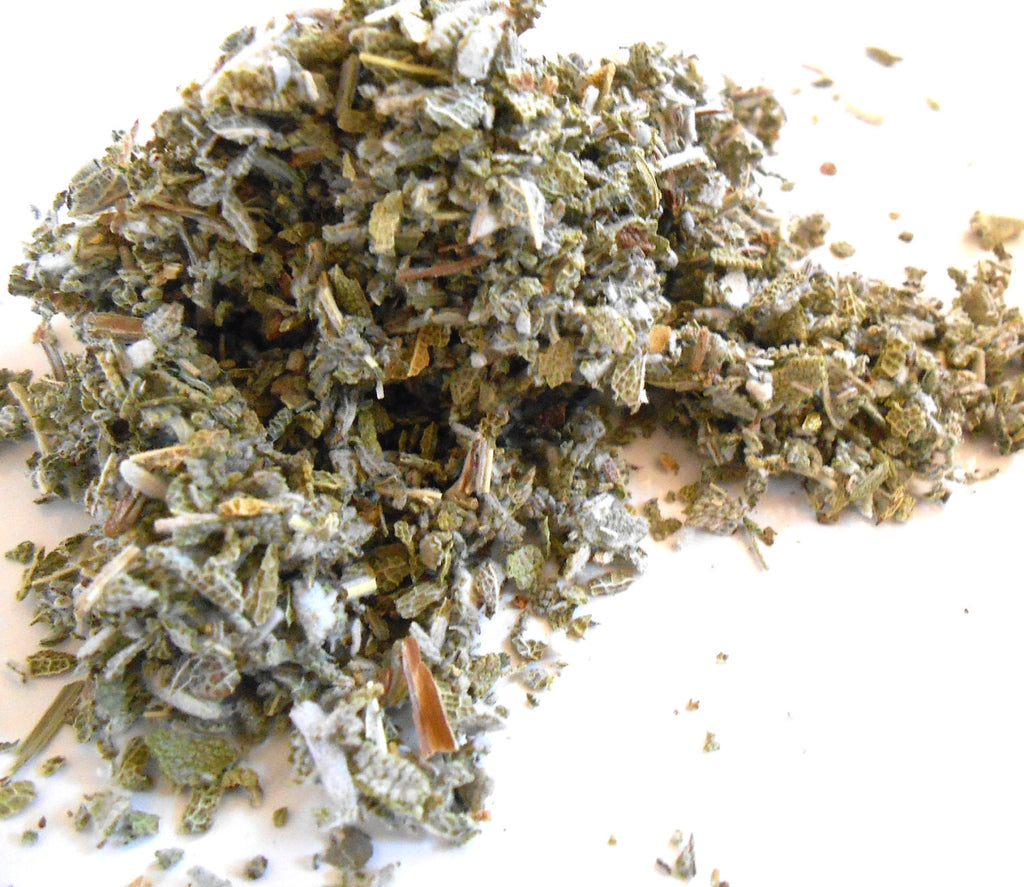 Sage Leaf, Organic - Culinary Garden Sage
---
SAGE LEAF
- A product of Mortar and Petal by CynCraft
- Organic, Kosher
- Uses: Culinary, Tea, Tincture, Encapsulated, Incense, Potpourri, Ritual
Sage, or Salvia Officinalis, is also known as Common Sage, Garden Sage, Dalmatian Sage, and Purple Sage.
The Common Sage, the familiar plant of the kitchen garden, is an evergreen undershrub, found in its natural wild condition from Spain along the Mediterranean coast up to and including the east side of the Adriatic.
All parts of the plant have a strong, scented odor and a warm, bitter, somewhat astringent taste, due to the volatile oil contained in the plant.
---
Share this Product
---
More from this collection