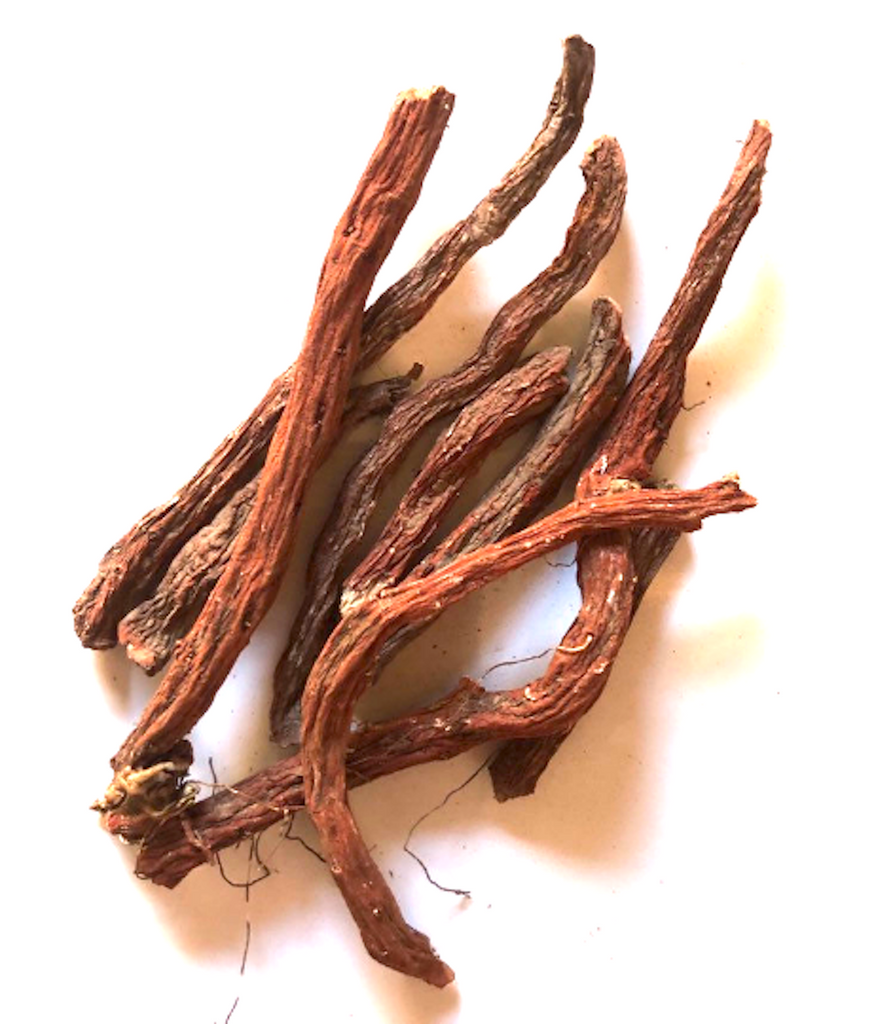 Red Sage Root, Dan Shen - Organic
---
RED SAGE ROOT
- A product of Mortar and Petal by CynCraft
- Organic, Kosher
- Uses: Tea, Tincture, Encapsulated, Incense, Potpourri, Ritual
Red Sage Root, or Salvia miltiorrhiza, is also known as red-rooted sage, salvia root, dan shen.
Red Sage is an herbaceous perennial native to China. The "red" part of its name comes from the red color of the roots; the flowers themselves are large, fragrant clusters of purple or violet.
It prefers to grow in grassy fields, forests, hillsides, and along stream banks.
The variation name of miltiorrhiza means "red ochre root."
---
Share this Product
---
More from this collection