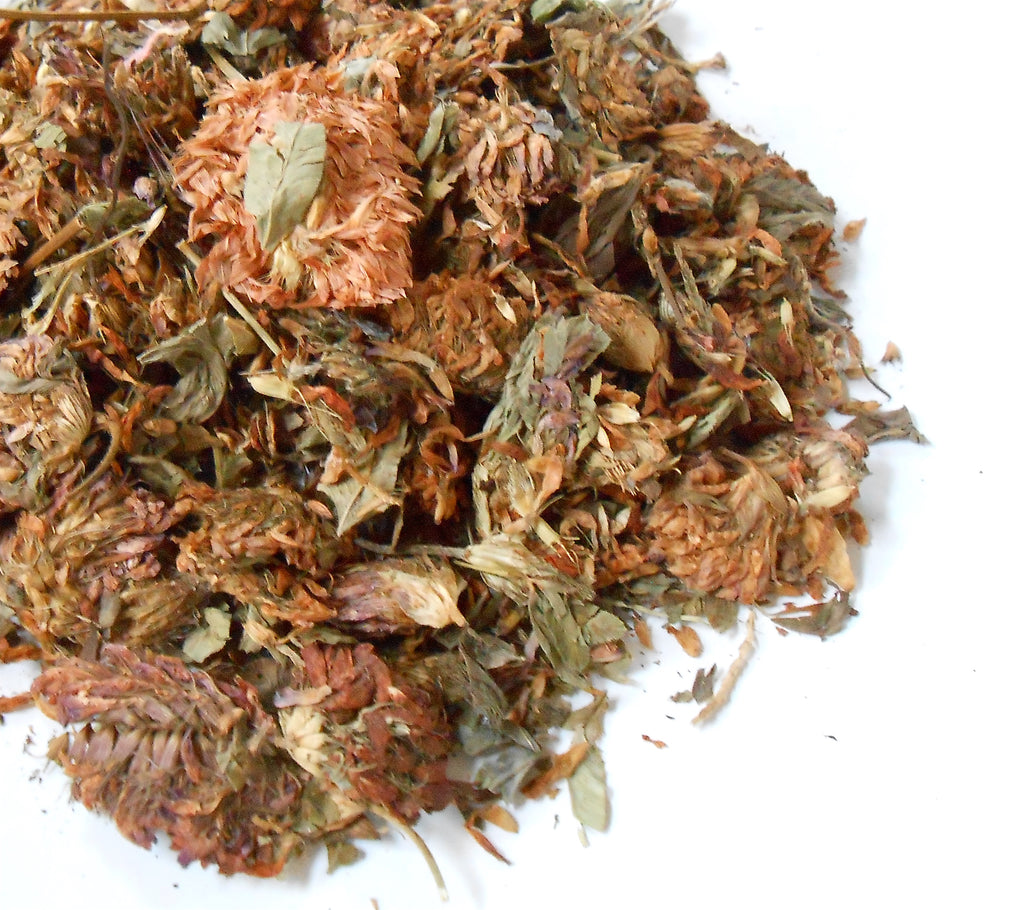 Red Clover Blossoms and Petals, Organic
---
RED CLOVER BLOSSOMS and PETALS
- A product of Mortar and Petal by CynCraft
- Organic, Kosher
- Uses: Tea, Tincture, Encapsulated, Incense, Potpourri, Ritual
Red Clover Blossoms, or Trifolium Pratense, is also known as Cow Clover, Meadow Clover, Purple Clover, Trefoil, Trifolium pratense, Wild Clover, and Bee Bread.
Red clover is a low growing perennial, native to northwest Africa, Asia, and Europe. It has since been naturalized and cultivated in many parts of the world, including North America.
The flower heads are collected in full bloom, during the summer months.
---
Share this Product
---
More from this collection