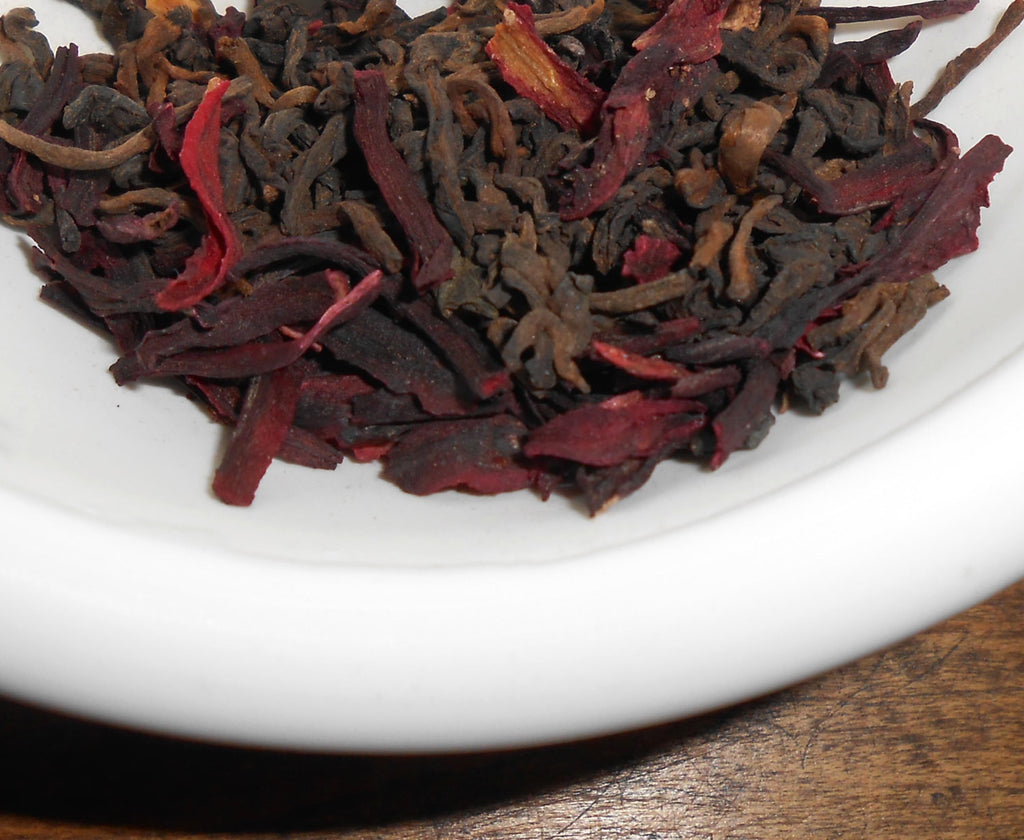 PU'ERH TANG ™ Artisan Tea Blend, Organic
---
PU'ERH TANG
- A product of Mortar and Petal by CynCraft
- Organic, Kosher, Fair Trade
- Origin: China and Egypt
- Contains Caffeine
This tea blend is simple in its formation, but complex in its taste. The deep, grounding earth flavor of the pu'erh is strangely complemented by the zip and tang of the hibiscus petals. It is a one-two punch of tasty tea goodness. If you want to sweeten it a bit, I would recommend stevia leaf or a touch of honey.
Black Pu'erh tea is hand harvested from wild and semi-wild broad leaf antique tea trees located in the Yunnan province of China. Black Pu'erh is often referred to as "cooked," as sun-dried green tea leaves are transformed through natural fermentation from a greenish-golden color to a blackish-red tone.
Pu'erh has earned a committed following amongst tea connoisseurs who regard it as a sacred relic leftover from ancient tea cultures and traditions. Black Pu'erh brews up a deep ochre red and has a rich earthy taste with notes of smoke and moss. Since it it is partially fermented, it will appeal to the senses of both the black tea lover and the green tea lover.
-Taste: Deep and earthy, with an aftertaste of tangy fruit
-Aroma: Woodsy, with a bright floral whiff
-Brewed Color: red ochre
-Instructions: one rounded teaspoon per 6-8 ounces of water, brewed for 5-6 minutes
-Servings per ounce: 18-22 six-ounce cups
This tea can be steeped twice, for double the value.
Thanks for stopping by. Sipping tea soothes the soul.
---
Share this Product
---
More from this collection