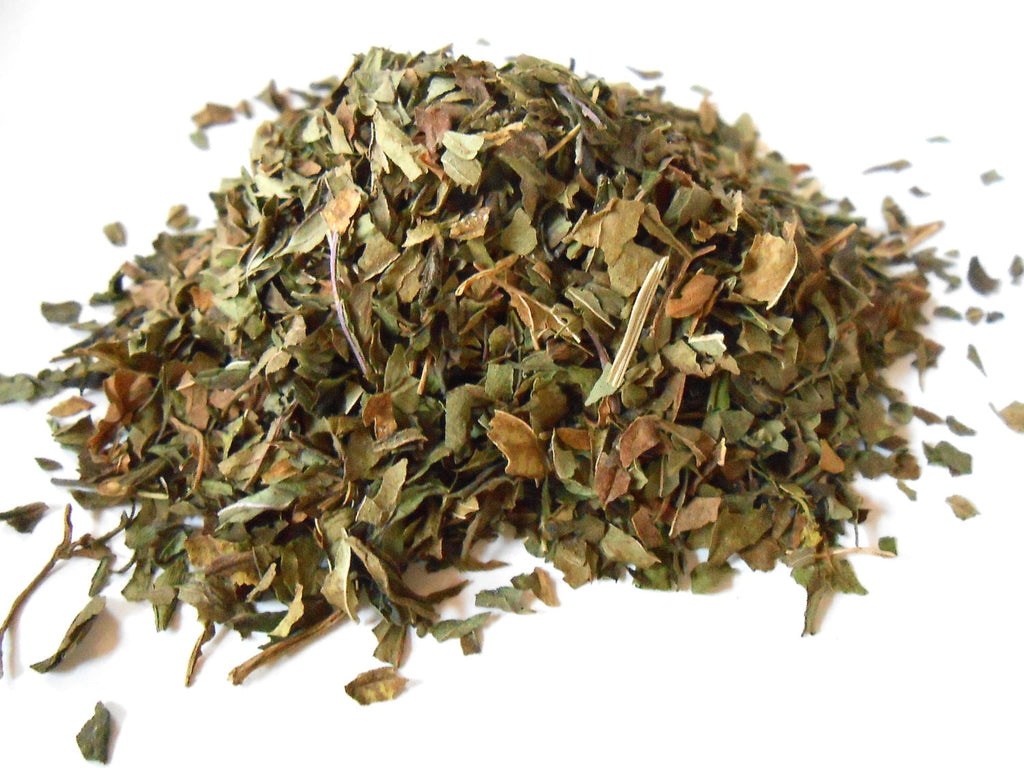 ---
PEPPERMINT LEAF
- A product of Mortar and Petal by CynCraft
- Organic, Kosher
- Uses: Tea, Culinary, Tincture, Encapsulated, Incense, Potpourri, Ritual
Peppermint, or Mentha piperita, is also known as White Peppermint, American Peppermint, Northern Mint, Lamb Mint, Brandy Mint, and Black Peppermint.
The plant is found throughout the world, often in moist situations.
The entire plant has a very characteristic odor, due to the oil present in all its parts, which when applied to the tongue has a hot, aromatic taste at first, and afterwards produces a sensation of cold in the mouth.
---
Share this Product
---
More from this collection