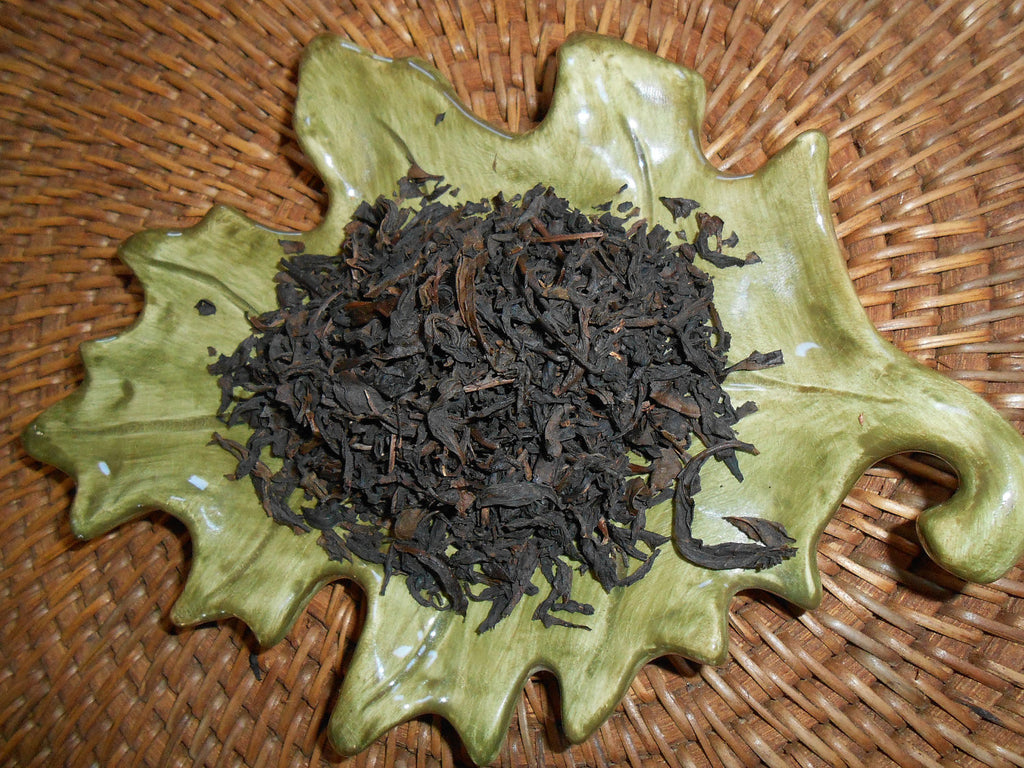 Oolong Loose Tea, Wu Long - Organic
---
OOLONG TEA
- A product of Mortar and Petal by CynCraft
- Organic, Kosher
- Origin: China
- Contains Caffeine
Enjoy this succulent tea, especially palatable for those that do not enjoy the sharpness typical of green teas. Oolong tea is unique because of its partial fermentation which produces a diverse arrangement of both off-green and black leaves.
Produced through a unique process, including withering under the strong sun and oxidation, before curling and twisting, a legend of this tea's origin tells of a man named Wu Liang (later corrupted to Wu Long, or Oolong) who discovered oolong tea by accident when he was distracted by a deer after a hard day's tea-picking, and by the time he remembered to return to the tea it had already started to oxidize.
This tea is beautiful, tasty, full bodied, healthy and with a mildly smooth aftertaste. Highly recommended to those that enjoy the benefits of green tea but have a hard time with its lingering, semi bitter taste. Sure to appeal to the senses of both the black tea lover and the green tea lover.
-Taste: well-rounded green flavor with little tannins
-Aroma: lightly perfumed of freshly cut grass
-Brewed Color: light yellow
-Instructions: one flat teaspoon per 6-8 ounces of water, brewed for 3-4 minutes
-Servings per ounce: 20-30 cups 
This tea can be steeped twice, for double the value.
Thanks for stopping by. Sipping tea soothes the soul.
---
Share this Product
---
More from this collection