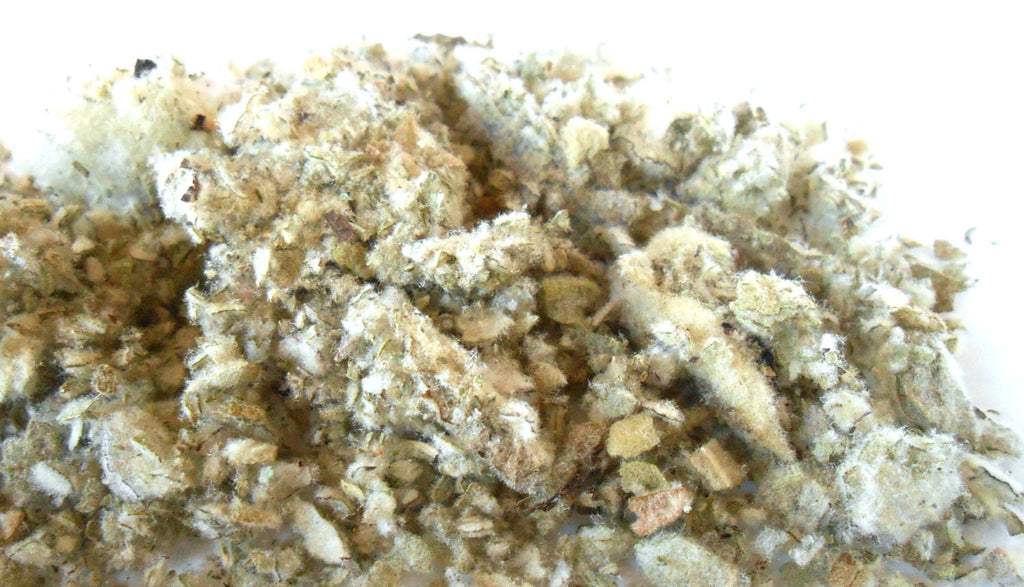 ---
MULLEIN LEAF
- A product of Mortar and Petal by CynCraft
- Organic, Kosher
- Uses: Tea, Tincture, Encapsulated, Incense, Potpourri, Ritual
Mullein Leaf, or Verbascum Thapsus, is also known as Great Mullein, Velvet Plant, Witch's Taper, Velvet Dock, Candlestick, Jupiter's Staff, Peter's Staff, Felt Wort, Clown's Lungwort, Hare's Beard, and Flannel Mullein.
Mullein is a towering biennial plant with a single stalk up to 6.5 feet and topped with a spike of yellow flowers. The flowers entice with a honey-like scent and a sweet taste.
The name mullein itself is derived from the Latin word "mollis" which means soft. It has its origins in the Mediterranean, but is a widely distributed plant, being found all over Europe and in temperate Asia as far as the Himalayas, and in North America it is abundant especially in the eastern States.
---
Share this Product
---
More from this collection