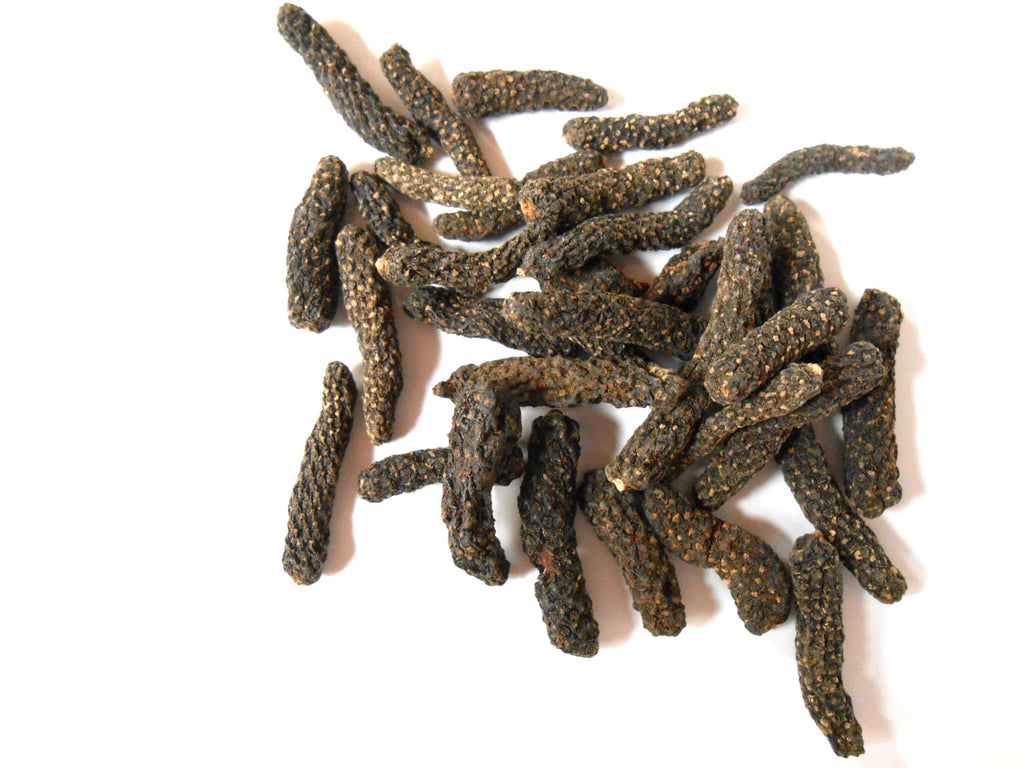 Long Pepper, Whole - Organic
---
LONG PEPPER
- A product of Mortar and Petal by CynCraft
- Organic, Kosher
- Uses: Culinary, Potpourri, Ritual
Long Pepper, or Piper longum, is also known as Pippali, Bengal Pepper, Indonesian Long Pepper, Java Pepper, Lada Panjong, and Bi Bo.
The word pepper comes from the Sanskrit word pippali, which is Sanskrit for long pepper.
The long pepper comes from a flowering vine with large catkin flowers. Within each flower are small black spikes that are the actual pepper.
---
Share this Product
---
More from this collection