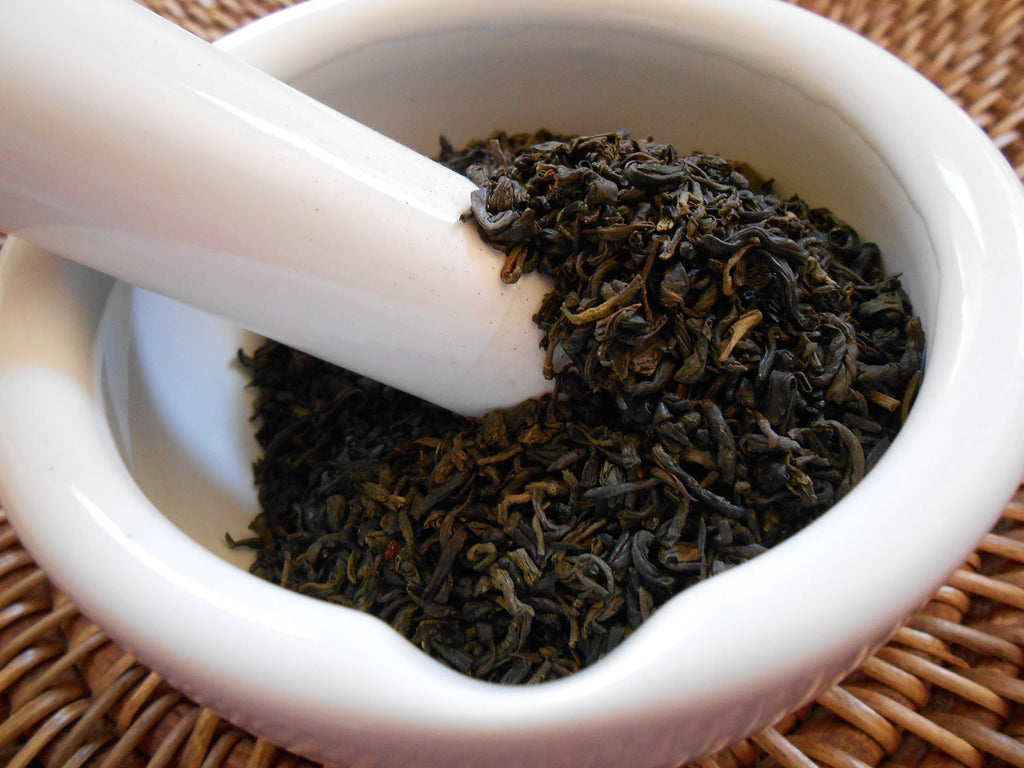 Jasmine Loose Tea, Organic
---
JASMINE GREEN TEA
- A product of Mortar and Petal by CynCraft
- Organic, Kosher, Fair Trade
- Origin: China
- Contains Caffeine
Enjoy this delicious, "all purpose" tea made from freshly picked green tea leaves, semi-fermented within fresh Jasmine flowers. Flavorful, fragrant, and fresh, this tea can be enjoyed any time of the day; however, it seems especially suited for summer evenings on the porch.
Jasmine Tea originates from the time of the Song Dynasty (960-1279). It is the most famous scented tea in China. In northern China it is customary to serve Jasmine tea as a welcoming gesture to guests.
-Taste: soft, green beginning, jasmine linger, and tannic finish
-Aroma: sultry and penetrating scent of jasmine flowers
-Brewed Color: gold
-Instructions: one flat teaspoon per 8 ounces of water, brewed for 2-3 minutes
-Servings per package: 12-15 eight-ounce cups
This tea can be steeped twice, for double the value.
Thanks for stopping by. Sipping tea soothes the soul.
---
Share this Product
---
More from this collection