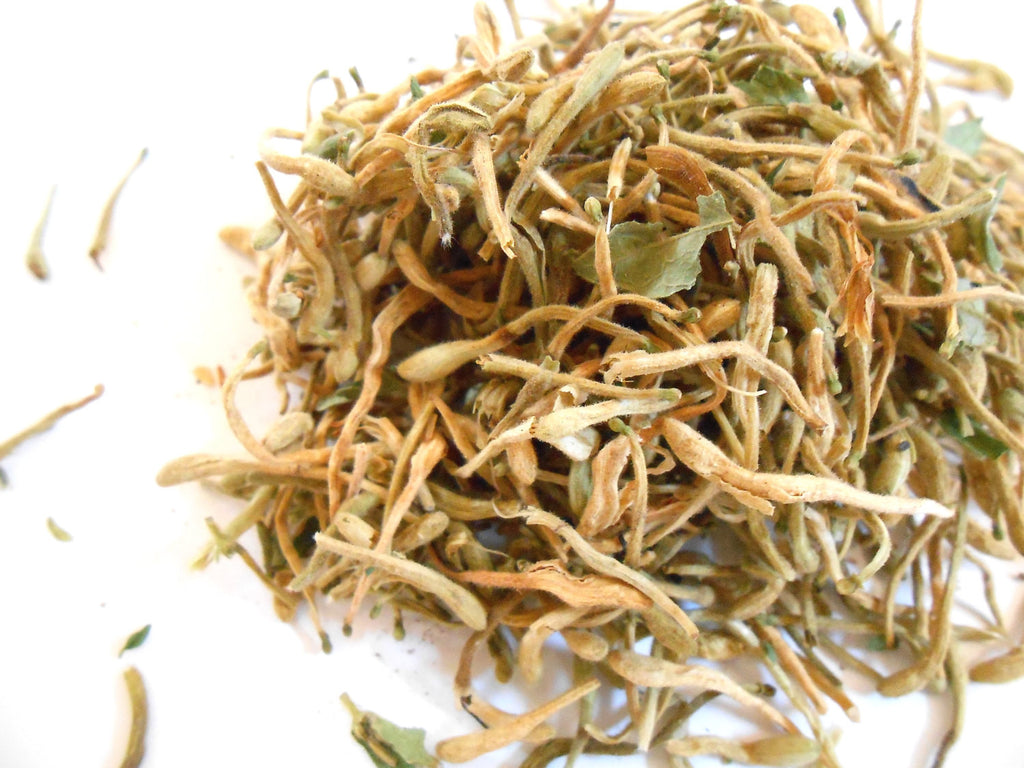 Honeysuckle Flowers, Organic
---
HONEYSUCKLE FLOWERS
- A product of Mortar and Petal by CynCraft
- Organic, Kosher
- Uses: Tea, Bath and Body, Incense, Potpourri, Ritual
Honeysuckle Flowers, or Lonicera Japonica, is also known as jin yin hua, Lonicera, Hall's Honeysuckle, Japanese Honeysuckle, and Jen Tung.
Caprifoliaceae, the order to which the Honeysuckles belong, includes about 300 species, chiefly shrubs, growing in the north temperate zone or extending into the higher cool tropical regions.
The flowers are harvested just before the bud opens. Color may vary from batch to batch.
---
Share this Product
---
More from this collection