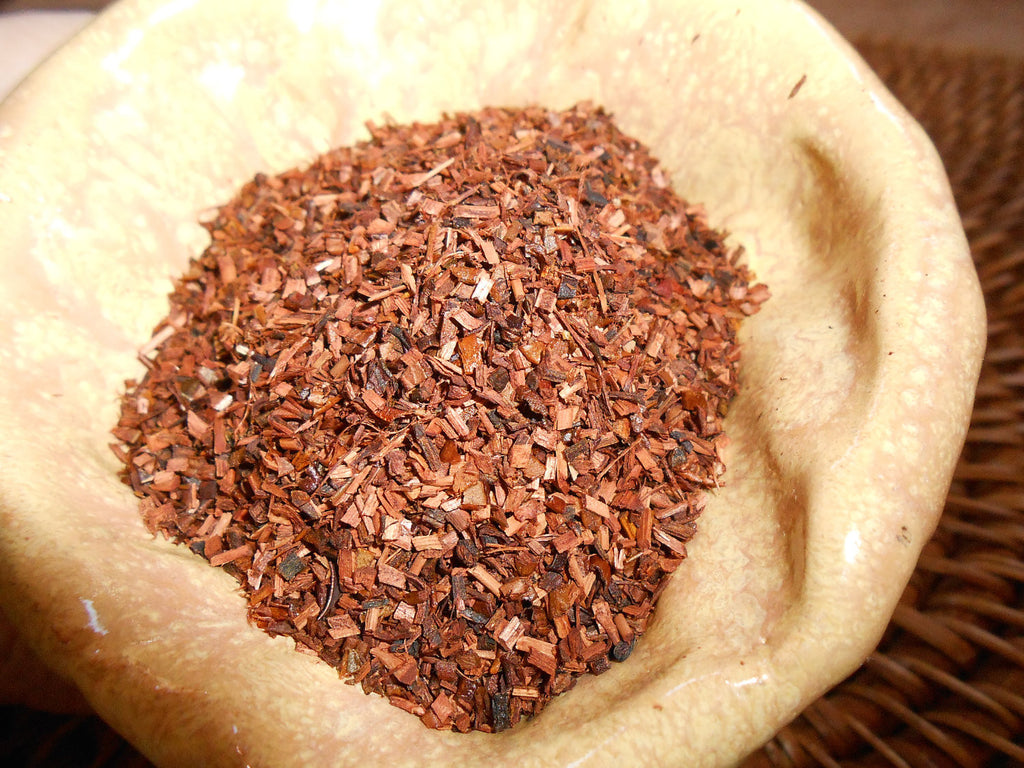 Honeybush Loose Tea, Organic
---
HONEYBUSH TEA
- A product of Mortar and Petal by CynCraft
- Organic, Kosher
- Origin: Africa
- Caffeine-Free
You will truly enjoy this naturally sweet and fruity red tea, suitable for any time and any age. Blissfully caffeine-free.
A delicious delight that is naturally sweet, this magnificent tea is imported from the Cape of Good Hope and has a smooth, fruitful, and tangy body. Amazingly, though, this tea is completely free of flavoring agents and other ingredients. Honeybush tea is a tasty treat for children and anyone else who enjoys more flavorful teas. Great iced!
-Taste: a hint of berries and honey
-Aroma: a sweet, honey-floral bouquet
-Brewed Color: deep red
-Instructions: one rounded teaspoon per 6-8 ounces of water, brewed for 3-4 minutes
-Servings per package: 12-16 six-ounce cups (Double if you steep twice)
This tea can be steeped twice, for double the value.
Thanks for stopping by. Sipping tea soothes the soul.
---
Share this Product
---
More from this collection