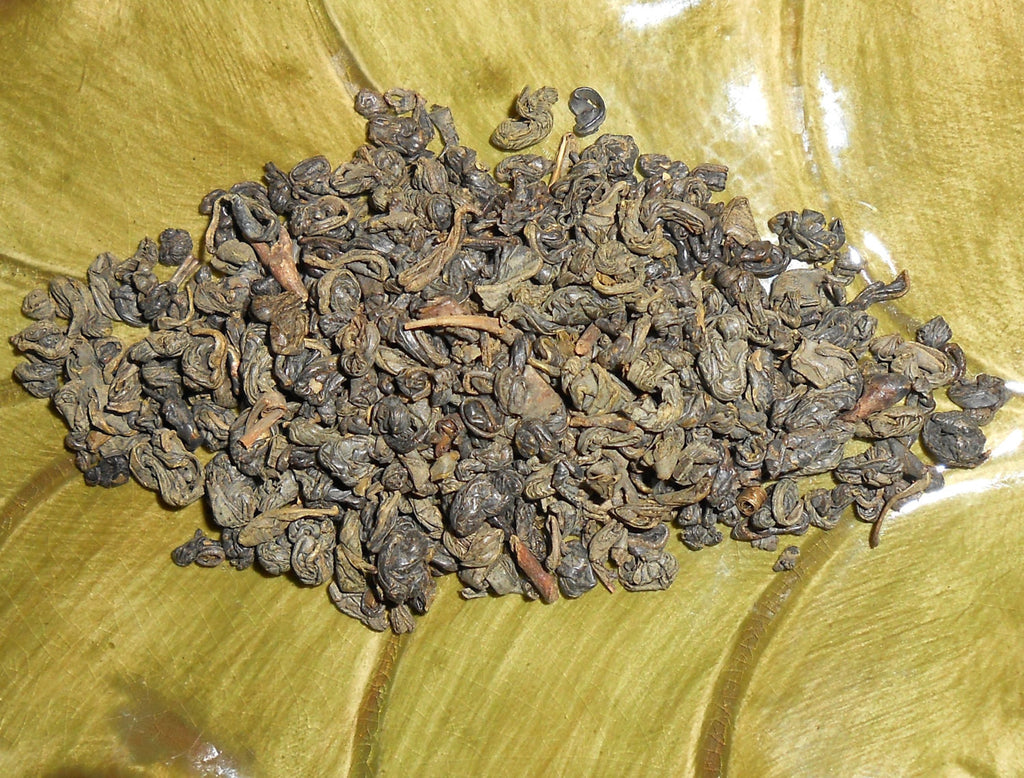 Gunpowder Green Loose Tea, Organic
---
GUNPOWDER GREEN TEA
- A product of Mortar and Petal by CynCraft
- Organic, Kosher, Fair Trade
- Origin: China
- Contains Caffeine
Gunpowder Green Tea is a hearty, strong, green tea that is rolled in small pellets, earning its name because of its resemblance to the pellets used for gunpowder ammunitions during the 17th century.
Originally rolled tightly to preserve freshness and maintain moisture during long voyages overseas, it still holds true as an unsurpassable fresh tea that is full of dark bold color and a striking taste that is unforgettable. Gunpowder tea is astringent and mildly bitter, and you can add honey, a very small pinch of Stevia, or mint to soften the taste.
-Taste: Deep and well-rounded tannins, with a hint of jasmine finish
-Aroma: Bright green, with a smoky undertone
-Brewed Color: burnt gold
-Instructions: one teaspoon per 6-8 ounces of water, brewed for 3-4 minutes
-Servings per package: 18-22 cups
This tea can be steeped twice, for double the value.
Thanks for stopping by. Sipping tea soothes the soul.
---
Share this Product
---
More from this collection