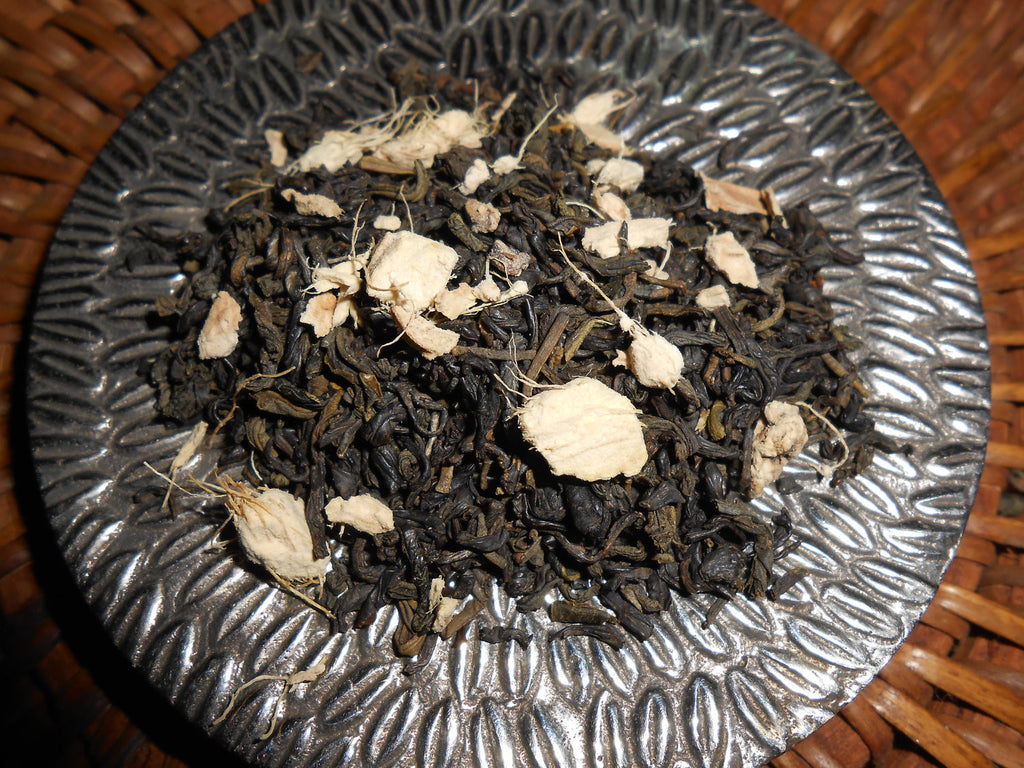 GINGER JAZZ ™ Artisan Tea Blend, Organic
---
GINGER JAZZ TEA
- A product of Mortar and Petal by CynCraft
- Organic, Kosher, Fair Trade
- Origin: China
- Contains Caffeine
You are sure to enjoy this sultry green tea with a bit of zip! Made from freshly picked, jasmine-infused green tea leaves, and peppered with ginger root, your taste buds will sigh with pleasure AND come alive! Flavorful, fragrant, and euphoric, this tea can be enjoyed any time of the day, however it seems especially suited for summer splendors.
Jasmine Tea originates from the time of the Song Dynasty (960-1279). It is the most famous scented tea in China. In northern China it is customary to serve Jasmine tea as a welcoming gesture to guests.
-Taste: soft, green beginning, jasmine linger, and ginger finish
-Aroma: sultry and penetrating scent of jasmine flowers and ginger spice
-Brewed Color: gold
-Instructions: one teaspoon per 6-8 ounces of water, brewed for 2-3 minutes
-Servings per package: 12-15 cups
This tea can be steeped twice, for double the value.
Thanks for stopping by. Sipping tea soothes the soul.
---
Share this Product
---
More from this collection