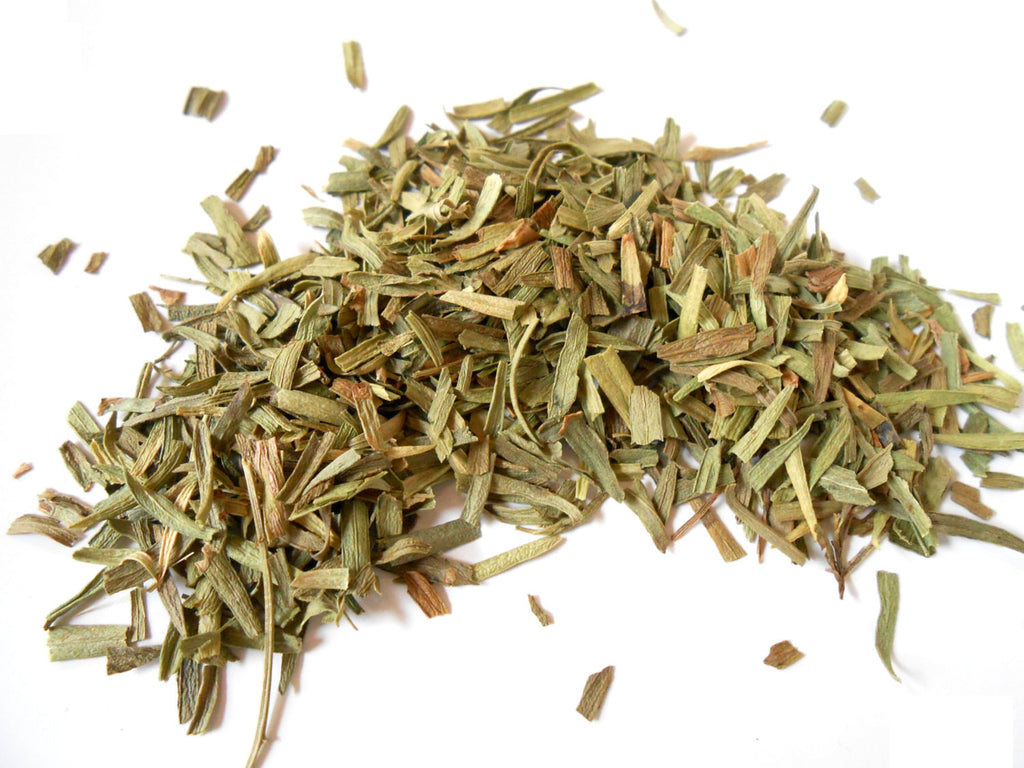 ---
FRENCH TARRAGON
- A product of Mortar and Petal by CynCraft
- Organic, Kosher
- Uses: Tea, Culinary, Incense, Potpourri, Ritual
Tarragon, or Artemisia dracunculus v. sativa, is also known as French Tarragon, Herbe au Dragon, Dragon Wormwood, Dragonwort, and Dragon Mugwort.
Tarragon is a member of the Composite tribe, closely allied to Wormwood, and it grows to a height of about two feet. It blossoms in August, the small flowers, being yellow and black, and rarely fully open. The roots are long and fibrous, spreading by runners.
The name Tarragon is a corruption of the French "Esdragon," derived from the Latin "Dracunculus" (a little dragon), which also serves as its specific name.
---
Share this Product
---
More from this collection