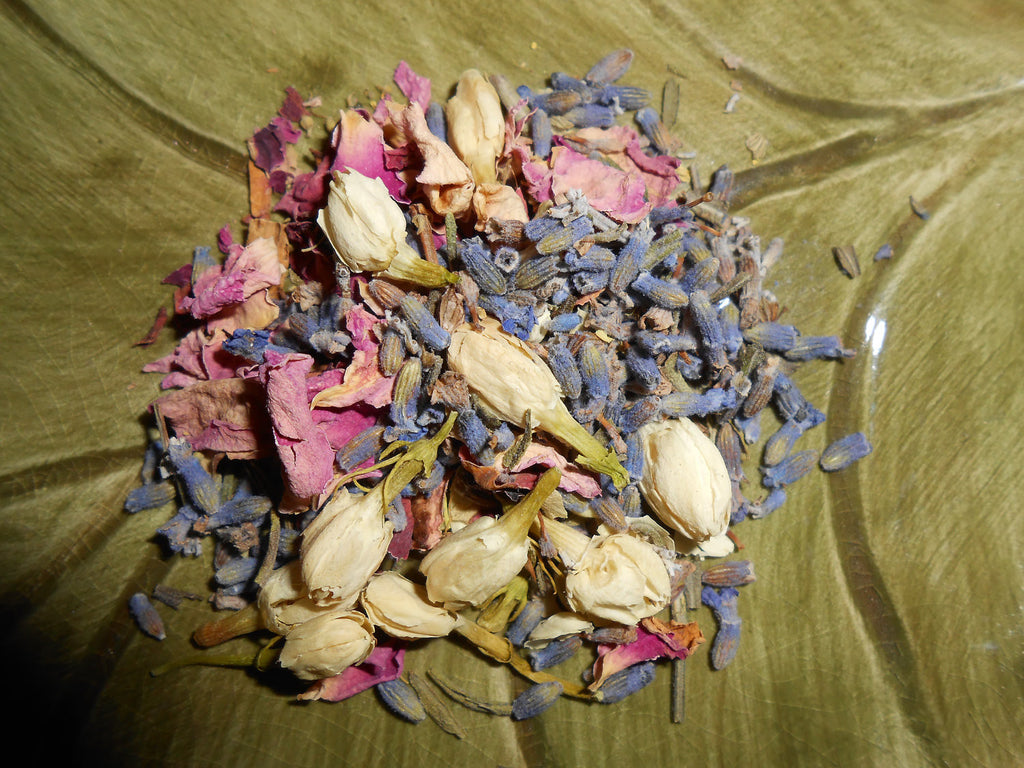 FAIRY RING ™ Artisan Herbal Tea, Organic
---
FAIRY RING TEA
- A product of Mortar and Petal by CynCraft
- Organic, Kosher
- Caffeine-Free
Enjoy this magical, mystical, lightly-sweet tea, made from 100% organic herbal ingredients. This caffeine-free, sweet blend is light and refreshing and perfect in any form and at any time, but especially nice when iced on a hot, summer day, OR hot on a cool, full-moon garden night. Watch out, though; you might attract fairies!
Contains: rose petals, rose hips, lavender flowers, elder flowers, and jasmine flowers, with meadowsweet flowers (natural honey-taste sweetener).
-Taste: light, sweet, and floral
-Aroma: honey and floral
-Brewed Color: yellow-amber
-Instructions: 1-2 teaspoons per 6-8 ounces of boiling water, brewed for 3-7 minutes (longer=stronger)
-Servings per package: 15-30, depending on how strong you like it
Thanks for stopping by. Sipping tea soothes the soul.
---
Share this Product
---
More from this collection