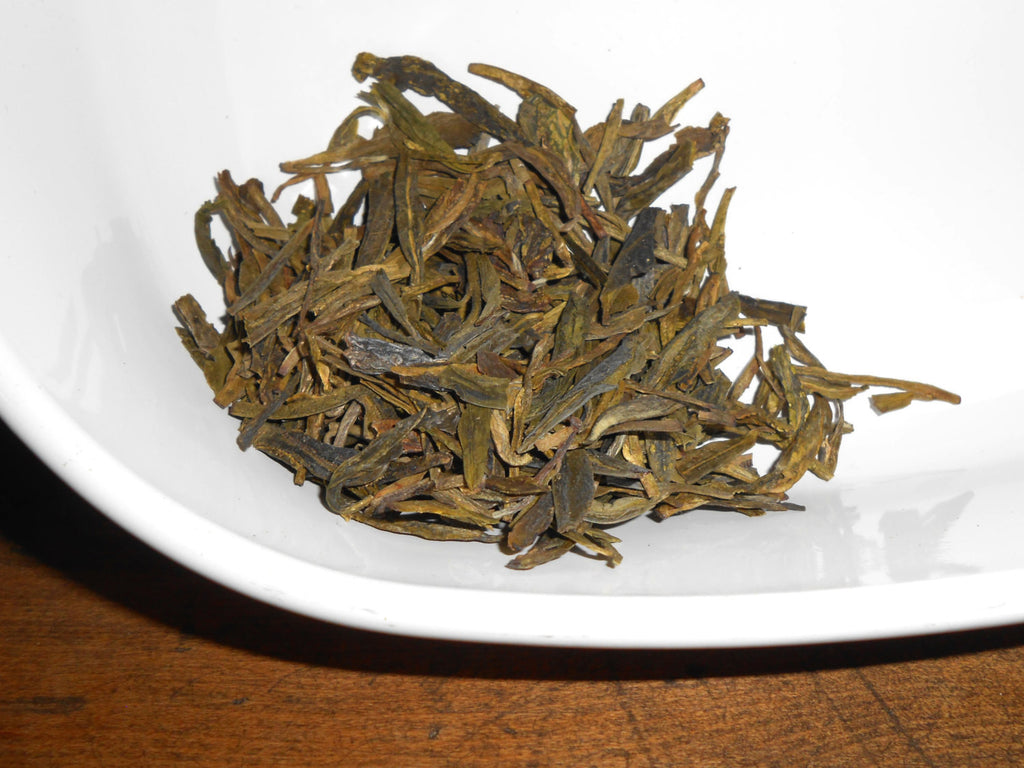 Dragonwell Tea, Longjing Tea - Organic
---
DRAGONWELL TEA
- A product of Mortar and Petal by CynCraft
- Organic, Kosher
- Origin: China
- Contains Caffeine
Dragonwell, or Longjing Tea has a very distinctive shape--smooth and perfectly flattened along the inside vein of the leaf, the result of highly-skilled shaping in a hot wok. This process, known as pan-firing or pan-frying, was perfected in China by tea masters over the centuries and gives the tea an inviting, toasty aroma.
Its mildly-astringent yet lightly-roasted, rounded flavor makes this a truly satisfying cup of tea, especially during cooler weather. Would be utterly decadent with some honey and coconut milk, or maybe a sprinkle of spice.
-Taste: Mild, round, and lightly-roasted.
-Aroma: nutty and toasty.
-Brewed Color: Light green/yellow
-Instructions: one teaspoon per 6-8 ounces of water, brewed for 3-4 minutes
-Servings per package: 20-24 cups
This tea can be steeped twice, for double the value.
Thanks for stopping by. Sipping tea soothes the soul.
---
Share this Product
---
More from this collection