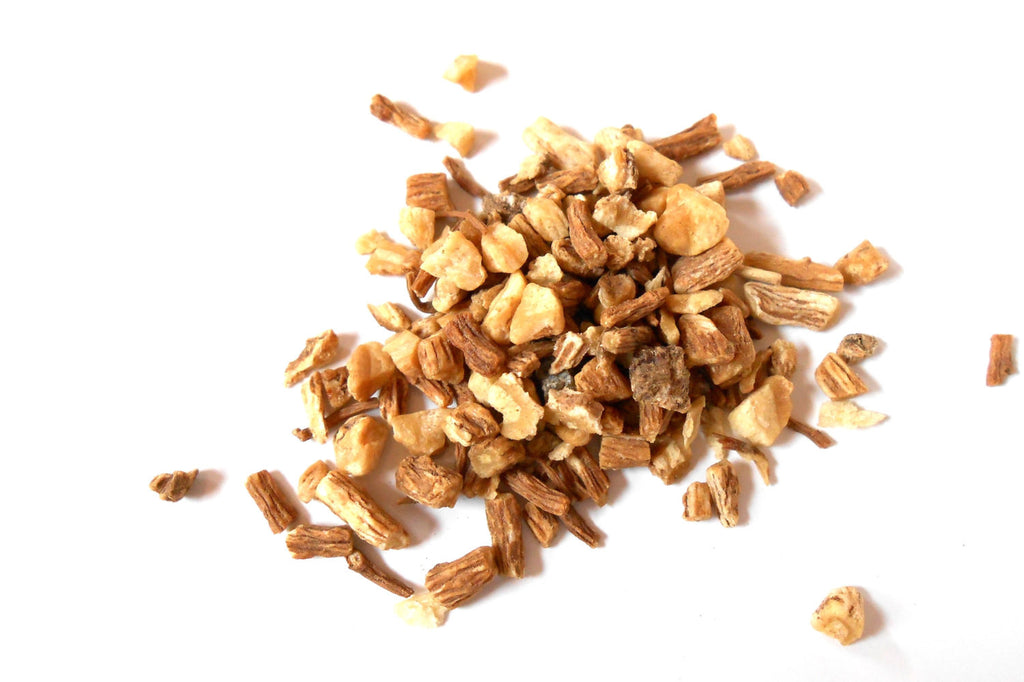 ---
DONG QUAI ROOT
- A product of Mortar and Petal by CynCraft
- Organic, Kosher
- Uses: Tea, Encapsulated, Tincture, Ritual
Dong Quai Root, or Angelica sinensis, is also known as Dong Gui, Chinese Angelica, Female Ginseng, and Dan Gui.
Dong Quai is a small perennial, growing up to three feet in height. It is native to high altitude regions of China and Japan, growing best in cold, damp areas. It produces small clusters of white flowers.
It is extensively cultivated for its roots, which are harvested in autumn. The Chinese phrase "dong quai" literally translates to "state of return."
---
Share this Product
---
More from this collection