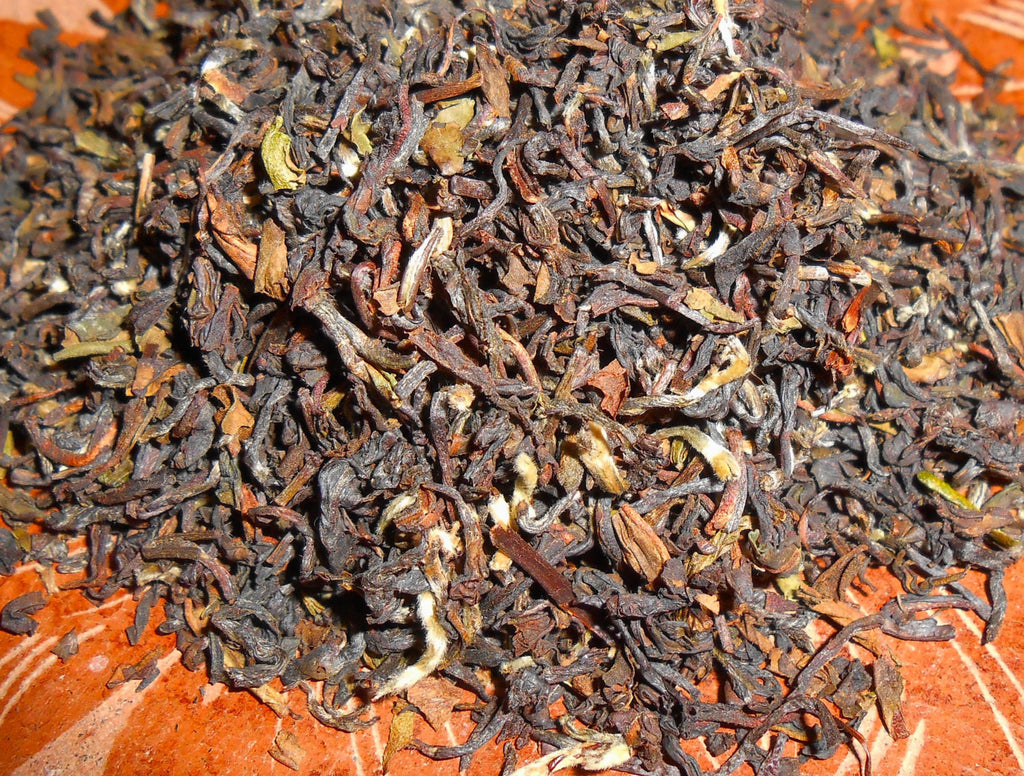 Darjeeling Loose Tea, Organic
---
DARJEELING TEA
- A product of Mortar and Petal by CynCraft
- Organic, Kosher, Fair Trade
- Origin: India
- Contains Caffeine
- First Flush Harvest
Enjoy this lively, refreshing, pure tea as a wonderful Tea Time beverage. Especially lovely with lemon. A fresh and zesty afternoon delight.
Sometimes classified as black, and sometimes as oolong, this Darjeeling tea is made from fresh, green, subtle leaves. Darjeeling is one of the most sought after tea beverages for its astringent qualities and its ability to indulge the taste buds.
From India's Himalayas, Darjeeling has a wonderfully grounding aftertaste, and its complex characteristics make it fit for any occasion.
-Taste: adventurous, floral, and green
-Aroma: a lively bite, with a fresh spring bouquet
-Brewed Color: amber
-Instructions: one rounded teaspoon per 6-8 ounces of water, brewed for 3-4 minutes
-Servings per package: 18-22 six-ounce cups
This tea can be steeped twice, for double the value.
Thanks for stopping by. Sipping tea soothes the soul.
---
Share this Product
---
More from this collection