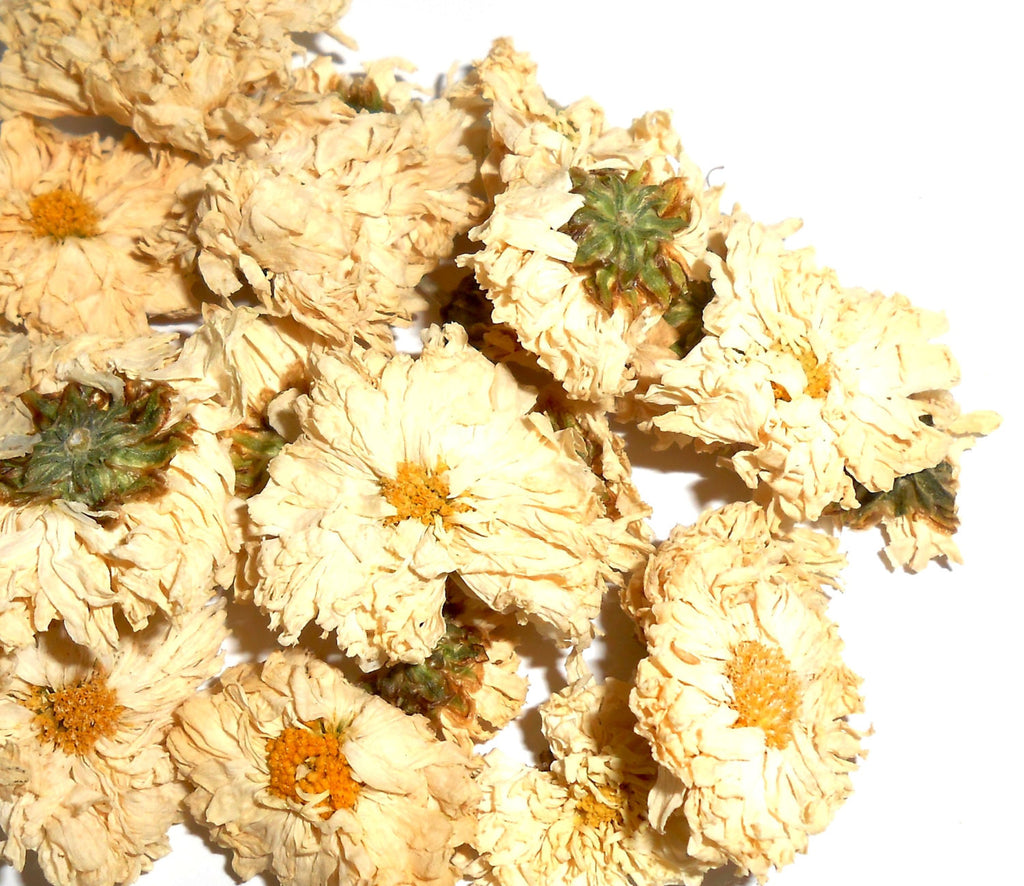 Chrysanthemum Flowers, Organic
---
CHRYSANTHEMUM FLOWERS
- A product of Mortar and Petal by CynCraft
- Organic, Kosher
- Uses: Tea, Incense, Potpourri, Ritual
The flower size ranges from approximately one-half (1/2) to one (1) inch in diameter.
Chrysanthemum, or Chrysanthemum morifolium, is also known as Florist's Chrysanthemum, Ju Hua, Matricaria morifolia, and Mum.
The name "chrysanthemum" is derived from the Greek words, chrysos (gold) and anthemon (flower).
They are herbaceous perennial plants with deeply lobed leaves and large flower heads that are generally white, yellow or pink in the wild.
About 30 species have been described. Florists sometimes abbreviate the spelling to "xants."
---
Share this Product
---
More from this collection