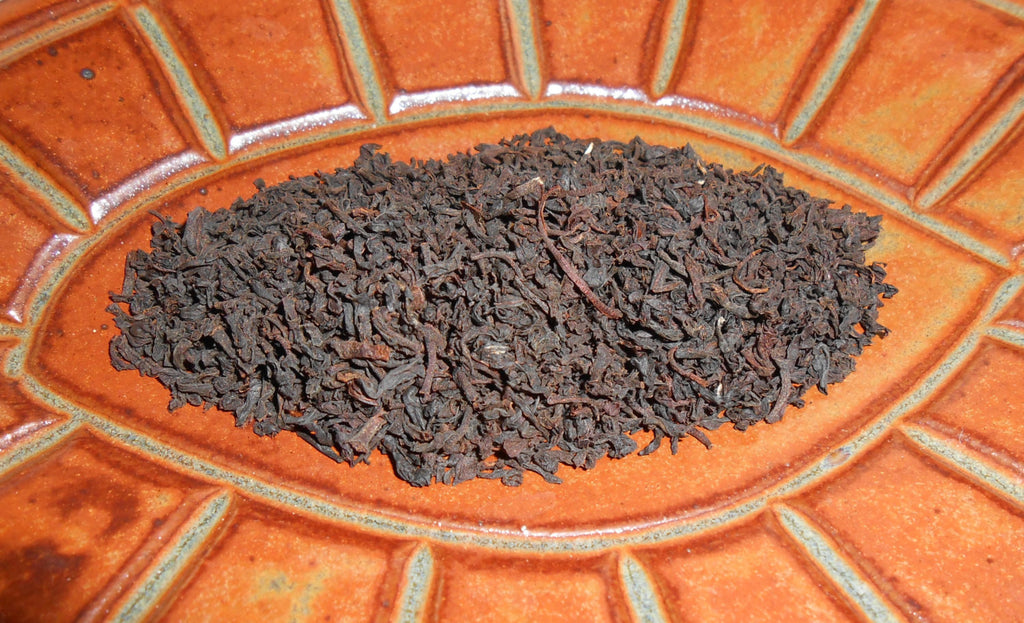 Ceylon Loose Tea, Organic
---
CEYLON TEA
- A product of Mortar and Petal by CynCraft
- Organic, Kosher, Fair Trade
- Origin: Sri Lanka
- Contains Caffeine
Ceylon tea comes from partially fermenting young tea leaves and is revered as a lively classic with a smooth taste that is not too bitter to the palate. It makes a very nice afternoon tea and works great with snacks. Wonderful with a dab of cream and honey, and absolutely decadent with coconut milk and spice!
-Taste: Aromatic with a subtle tannic linger
-Aroma: Deep and full-bodied
-Brewed Color: burnt red
-Instructions: one rounded teaspoon per 6-8 ounces of water, brewed for 3-4 minutes
-Servings per ounce: 20-22 six-ounce cups (Double if you steep twice!)
Thanks for stopping by. Sipping tea soothes the soul.
---
Share this Product
---
More from this collection