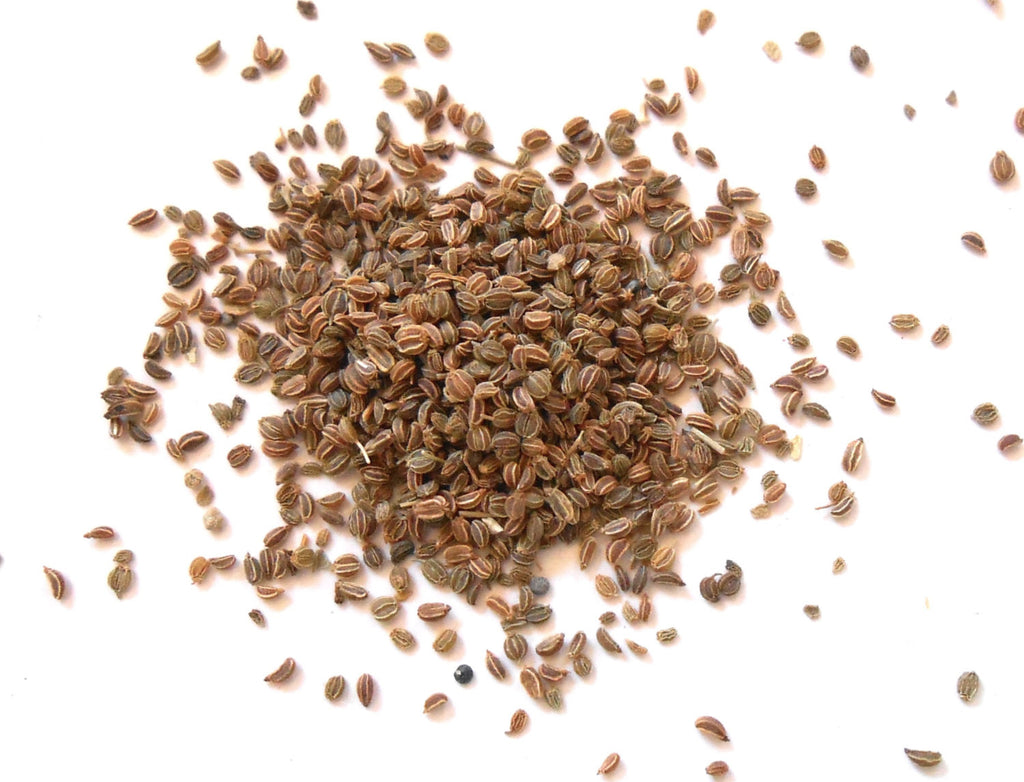 ---
CELERY SEED
- A product of Mortar and Petal by CynCraft
- Organic, Kosher
- Uses: Culinary, Ritual
Celery Seed, or Apium graveolens, is also known as wild celery, Aches des Marais, Ajamoda, Apii Frutus, Celery Fruit, Fruit de Celeri, Smallage, Selleriefruchte, Selleriesamen.
Celery is a plant variety in the family Apiaceae, commonly used as a vegetable. The plant grows to 1 m tall.
The word "celery" derives from the French c̩eleri, in turn from Italian seleri, the plural of selero, which comes from Late Latin selinon. The earliest attested form of the word is the Mycenaean Greek se-ri-no.
---
Share this Product
---
More from this collection