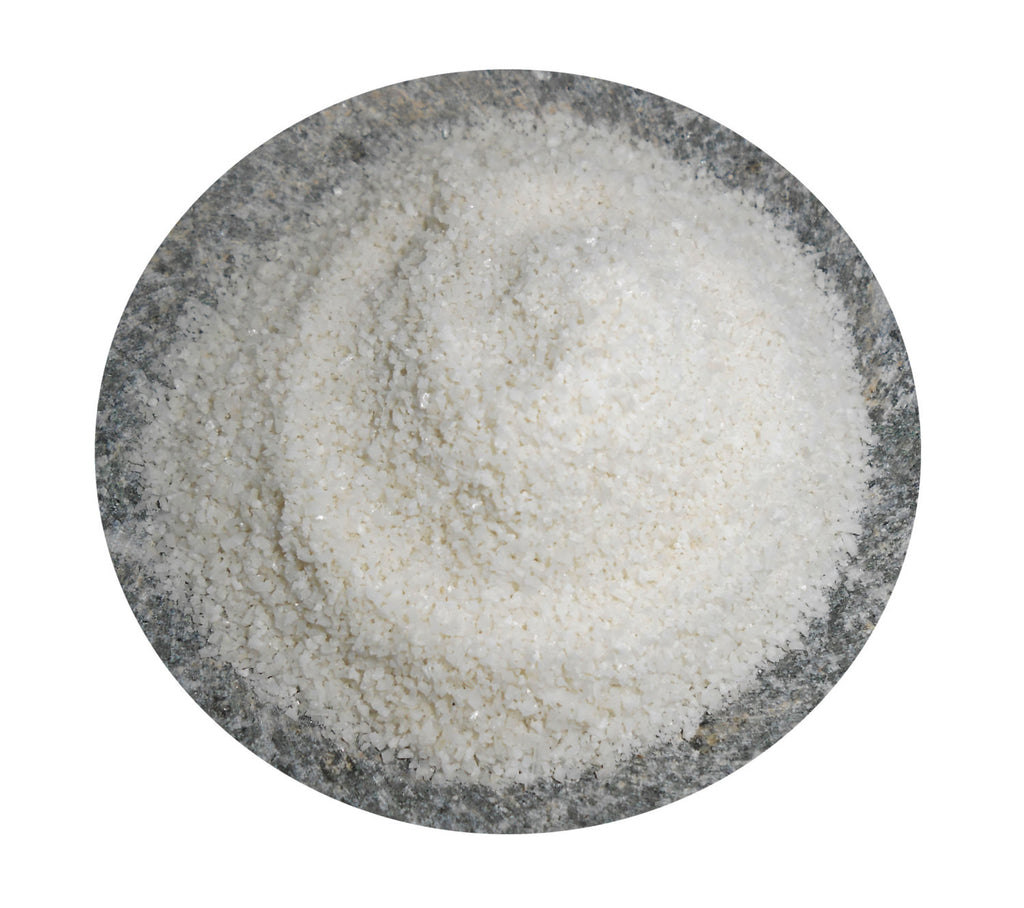 Breton Grey Sea Salt, Organic - French Sel Gris
---
BRETON GREY SALT
- A product of Mortar and Petal by CynCraft
- Organic, Kosher
- Uses: bath salts, salt scrubs, spas, therapeutic treatments
- Origin: Isle of Noirmoutier, France
- Shelf life: 4-5 years
- Notes: Stores well under most conditions, but excessive humidity may cause it to cake. Fully dispersible in water and blends well with oil. For external use only.
Breton Grey Sea Salt is a finely-ground bath salt harvested by hand from the island of Noirmoutier near Brittany, France. For 1500 years, salt farmers, using ancient Celtic methods, have harvested the Noirmoutier Sea salt. Harvesting the salt is a completely natural cottage industry where the only ingredients are the sea, the sun and man.
Breton Grey salt from the Isle of Noirmoutier undergoes no treatment after harvesting. Neither washed, nor refined, it keeps its essential nutrients. This salt is recognized as organic, certified by France's Nature & Progr̩es, a rigorous salt certification process which guarantees purity and quality.
Sel Gris (French for grey salt) is known for its color, minerals and high moisture content. Sel Gris gets its beautiful color from mineral-rich clays. The mineral content is extraordinary, with bonus nutrients not found in most sea salts.
This 100% natural salt is a truly luxurious product, principally used as a bath salt. It can be used as a stand alone salt for soaking, or it may be blended with essential oils and botanicals for a truly splendid bathing experience.
---
Share this Product
---
More from this collection