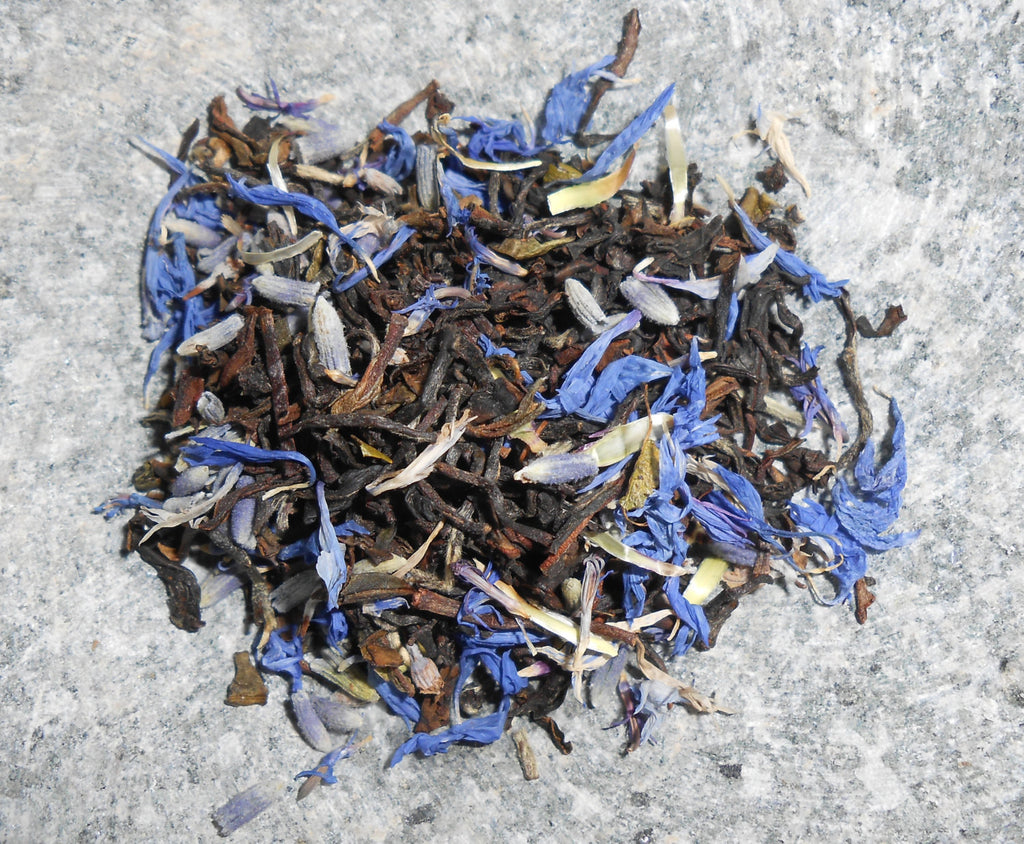 BLUE MONDAY ™ Artisan Tea Blend, Organic
---
BLUE MONDAY TEA
- A product of Mortar and Petal by CynCraft
- Organic, Kosher, Fair Trade
- Origin: India and Various
- Contains Caffeine
I'm not sure if it was the New Order song or my dread of Mondays that inspired this name, but don't let the blue in this tea get you down. On the contrary, this bright and floral tea will erase your Monday blues. Cornflower petals pop in electric blue, while lavender blue is peaceful. Added to vibrant Darjeeling, and you have a trifecta of taste!
-Taste: adventurous and floral
-Aroma: a lively bite, with a fresh spring bouquet
-Brewed Color: amber
-Instructions: one rounded teaspoon per 6-8 ounces of water, brewed for 3-4 minutes
-Servings per ounce: 20-22 six-ounce cups (Double if you steep twice!)
This tea can be steeped twice, for double the value.
Thanks for stopping by. Sipping tea soothes the soul.
---
Share this Product
---
More from this collection