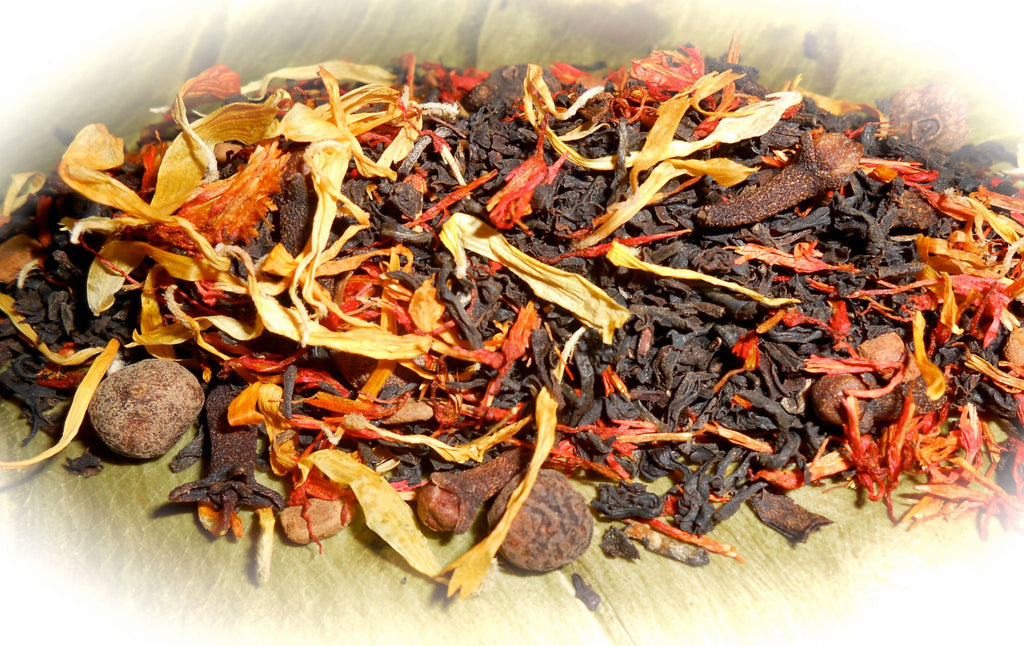 AUTUMN SPICE ™ Artisan Tea Blend, Organic
---
Autumn Spice Tea
- A product of Mortar and Petal by CynCraft
- Organic, Kosher, Fair Trade
- Origin: India and Various
- Contains Caffeine
Autumn...the season of rich colors, crunchy leaves, and a fresh nip in the air. This tea blend captures the essence of this enchanting season. Classic Indian Assam blends deliciously with safflower threads, calendula petals, allspice, cinnamon, and cloves. Enjoy this dark, hearty, black tea blend whenever you want to feel warm and cozy. Absolutely decadent with milk, honey, or sugar. A great alternative to coffee.
-Taste: deeply rich with a malty finish and a hint of spice
-Aroma: Well-bodied, complex, with an alluring smoky, spicy finish
-Brewed Color: dark amber
-Instructions: one rounded teaspoon per 6-8 ounces of water, brewed for 2-7 minutes
-Servings per package: 15-20 six-ounce cups (Double if you steep twice!)
This tea can be steeped twice, for double the value.
Thanks for stopping by. Sipping tea soothes the soul.
---
Share this Product
---
More from this collection