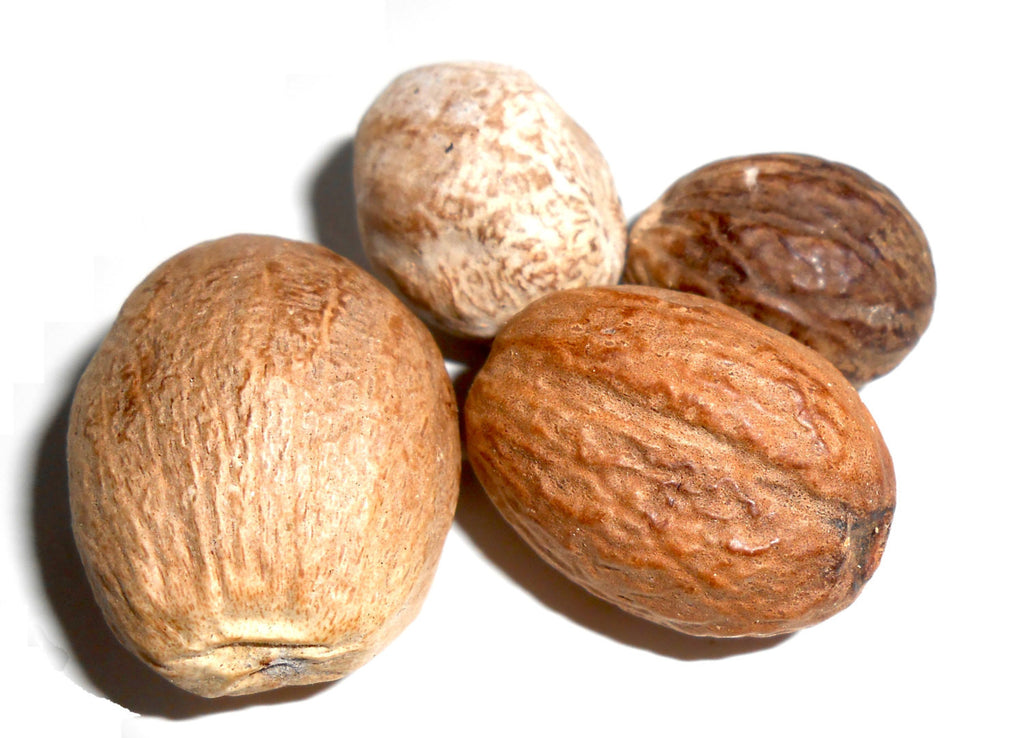 ---
NUTMEG
- A product of Mortar and Petal by CynCraft
- Organic, Kosher, Fair Trade
- Uses: Culinary, Incense, Potpourri, Ritual
Nutmeg, or Myristica fragans, is also known as mace fruit and nutmeg fruit.
The nutmeg tree is a native of the Banda Islands, a cluster of small volcanic islands historically known as the Spice Islands and now part of the province of Molucca in Indonesia.
Nutmeg isn't really a nut, but the kernel of an apricot-like fruit.
The closely related spice, mace, comes from the same tree, as it is the thin, leathery tissue that grows between the nutmeg kernel and the pulp.
---
Share this Product
---
More from this collection