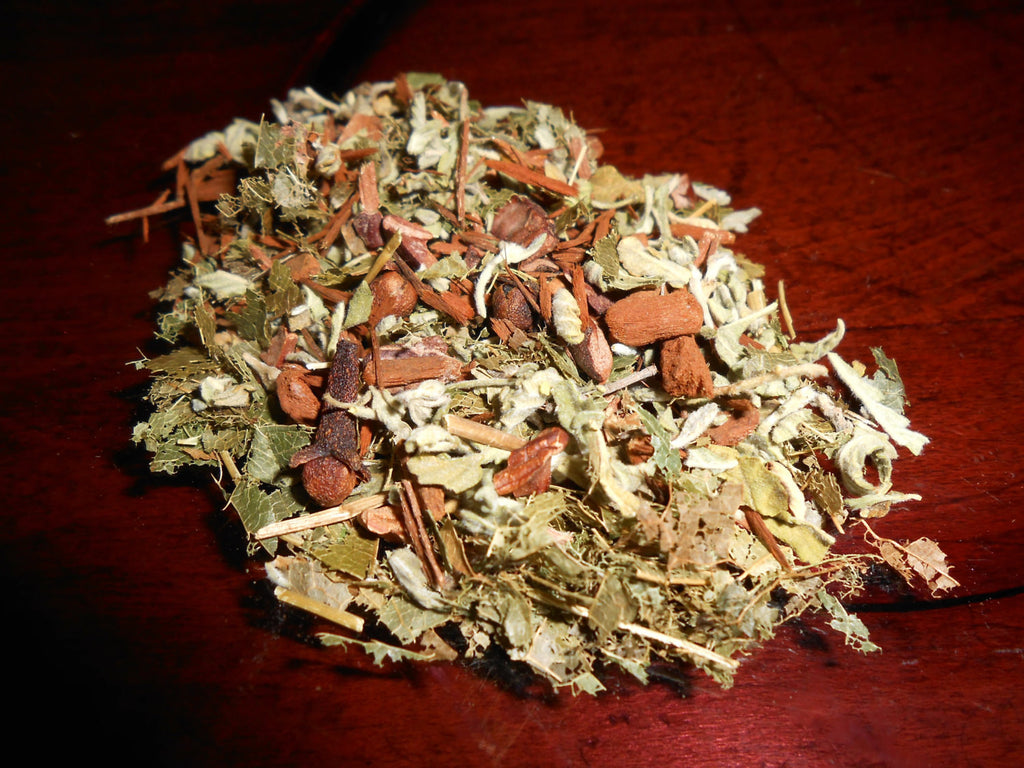 NaughTea ™ Herbal Tea - Artisan Specialtea Blend
---
NaughTea™ (The ORIGINAL Sexy Tea)
- A product of Mortar and Petal by CynCraft
- All-Natural, Kosher
- Caffeine-Free
Enjoy this Specialtea blend, made from 100% natural ingredients--all tempting, tantalizing, passion-inspiring. Get a little Naughtea!
Contains: epimedium (horny goat weed), yohimbe, cinnamon, cloves, roasted cacao nibs and shells, stevia (natural sweetener), and more.
This tea blend is very earthy/herbal/spicy in its flavor. Although the stevia sweetens it a bit, you could get utterly DECADENT with some honey or coconut milk. ;)
-Taste: Deep and earthy, with an aftertaste of spice
-Aroma: Woodsy and Herbal, with a hint of spice
-Brewed Color: dark amber
-Instructions: One rounded teaspoon per 6-8 ounces of water, steeped (while covered) for 7-15 minutes
-Servings per ounce: 18-22 six-ounce cups
Thanks for stopping by. Sipping tea soothes (or stirs) the soul.
---
Share this Product
---
More from this collection