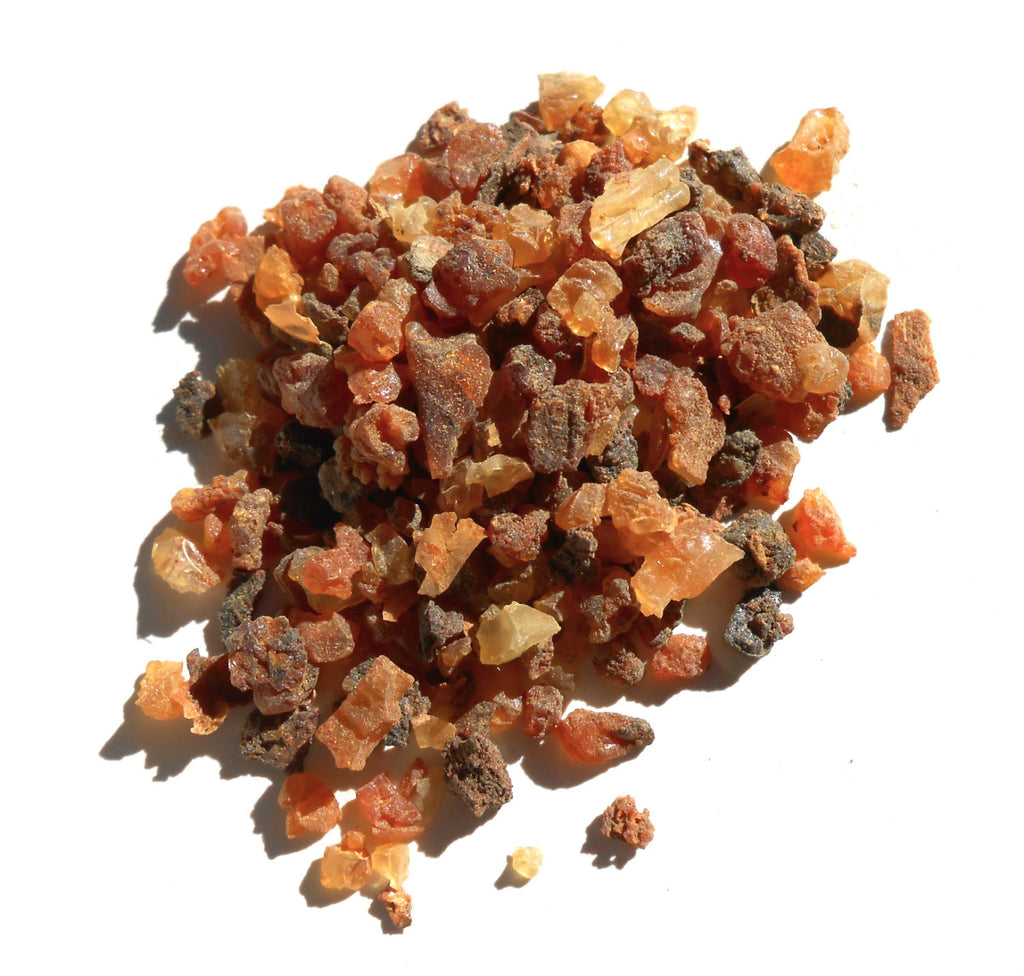 Myrrh Gum Resin, Ethically Wild-Harvested
---
MYRRH RESIN
- A product of Mortar and Petal by CynCraft
- Wildharvested, Kosher
- Uses: Incense, Potpourri, Ritual
Myrrh, or Commiphora myrrha, is one of the world's most ancient and renowned resins.
With its smoky, earthy scent, myrrh has a long history as a favorite among all cultures going back to its first discovery in the far reaches of time.
Myrrh has held great value throughout time. Not only was it mentioned as being an honorable gift to the Christ Child, but the Romans even valued it as much as GOLD, using it as security for monetary debts.
---
Share this Product
---
More from this collection