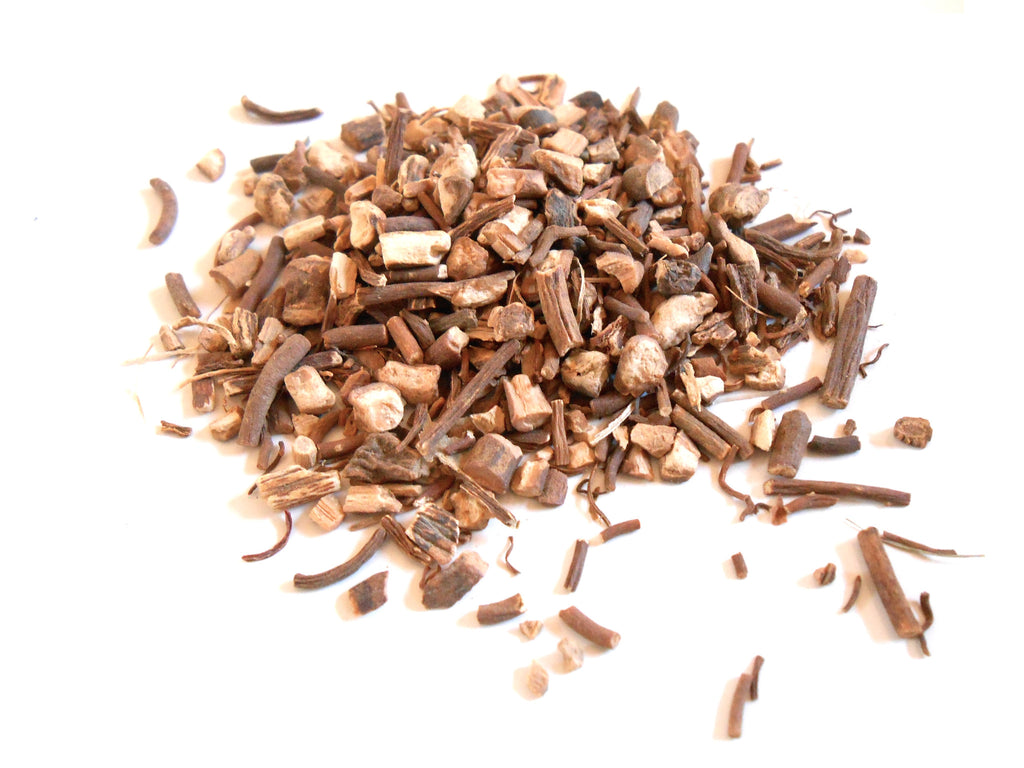 Mayapple Root, American Mandrake - Ethically Wild-Harvested
---
MAY APPLE ROOT
- A product of Mortar and Petal by CynCraft
- Wildharvested, Kosher
- Uses: Potpourri, Ritual
Mayapple Root, or Podophyllum peltatum, is also known as wild mandrake, American mandrake, devil's apple, hog apple, raccoonberry, and may apple.

Mayapple, or American mandrake, is a completely different species than the infamous European mandrake, but many of the same qualities (and fears) have been attributed to it.

Plants grow 6 to 18 inches tall, and they grow in patches, or colonies, all springing from a single, shared stem. There may be thousands of plants in the colony, sometimes resembling a miniature forest.

The colony itself must be at least 12 years old to begin to flower. As these colonies grow quite slowly, it is possible that larger ones may be well over 100 years old.

The plant blooms with a single small white flower that produces a single yellow, mushy berry.
Check with your physician before use.
---
Share this Product
---
More from this collection